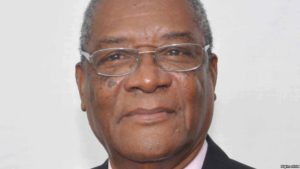 The newly elected President of Sao Tome, Evaristo Carvalho, on Tuesday celebrated his victory with thousands of his supporters, AFP reported.
Evaristo Carvalho, the ruling party's candidate has defeated the incumbent Manuel Pinto da Costa in Sao Tome and Principe's presidential election taking 50.1% of the vote.
Mr da Costa, who won the last election in 2011 as an independent, was the country's first president after independence from Portugal in 1975. His first period in office ended in 1991.
Carvalho was a minister in the late 1970s and has twice served as Prime Minister since 1991.
The small island nation of São Tomé and Príncipe, a former Portuguese plantation colony located in the Gulf of Guinea has suffered harsh economic conditions with 90% dependency on international aid.
The government and the next president will face the challenge of development in the country, which has 195,000 inhabitants of which two thirds are under the poverty line.
"Poverty will decrease with quality education, with employment, (and) with improved care. I am confident that the level of poverty will be lower," said the newly elected president Evaristo Carvalho.
The former Portuguese colony has a semi-presidential system where the president assumes the functions of head of state and a prime minister serves as head of government.