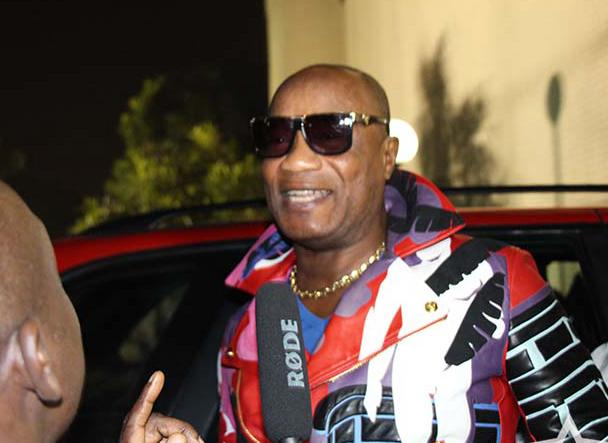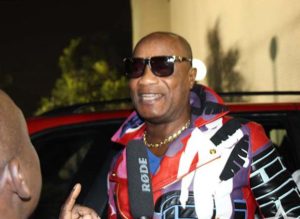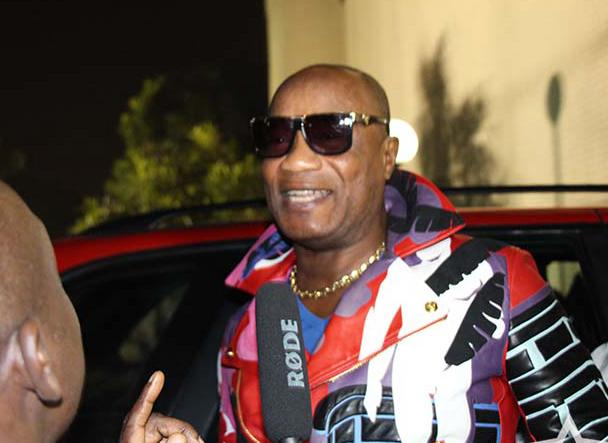 Renowned Congolese singer Koffi Olomide has been arrested in Kenya after he was captured in a video kicking a woman who is believed to be a member of his band, moments after they landed at the Jomo Kenyatta International Airport on Friday morning.
Accompanied by a team of six, the celebrated star landed at the airport to a glamourous welcome by a group of Kenyan fans who flocked to the airport to receive him.
Inspector General of Police Joseph Boinnet condemned the Congolese Rumba maestro's action ordering his lock up.
The 59-year-old singer, who was scheduled to hold a concert in Nairobi, was arrested in front of television cameras outside the premises of a television station where he was granting an interview.
The singer was taken to the airport police station and awaits charges.
National Gender and Equality Commission had asked Boinnet to condemn the Lingala star over his action.
Commission chairperson Winfred Lichuma said it was unfortunate that the incident happened in full glare of cameras and police officers.
She said the musician should be dealt with in accordance with the Kenyan law if he is found guilty of assault.
Kenyan Penal Code states that any person who unlawfully assaults another is guilty of a misdemeanor and is liable to imprisonment for one year.
The ministry of Gender Affairs released a statement calling for the deportation of the singer, and recommending that his Kenyan visa be permanently revoked. Kenya strongly condemns gender violence, the statement said.
As a reminder, Koffi Olomidé was slapped with a three months suspended prison sentence in Kinshasa for assaulting his producer in August 2012.