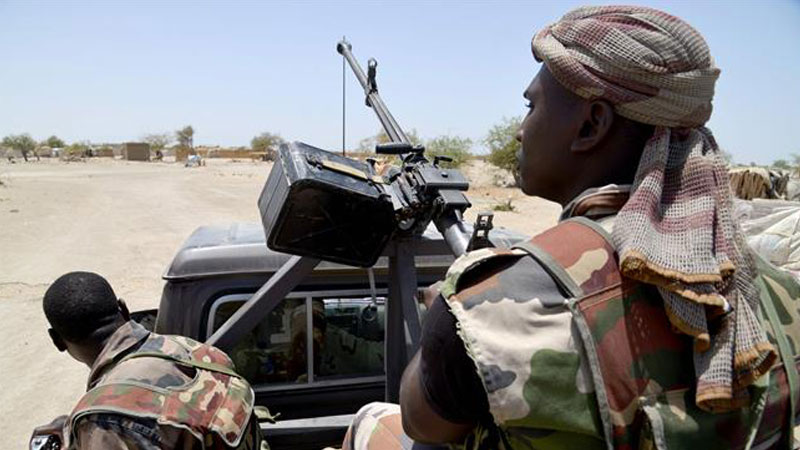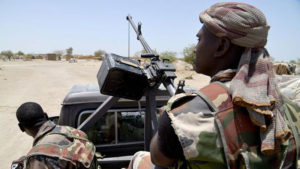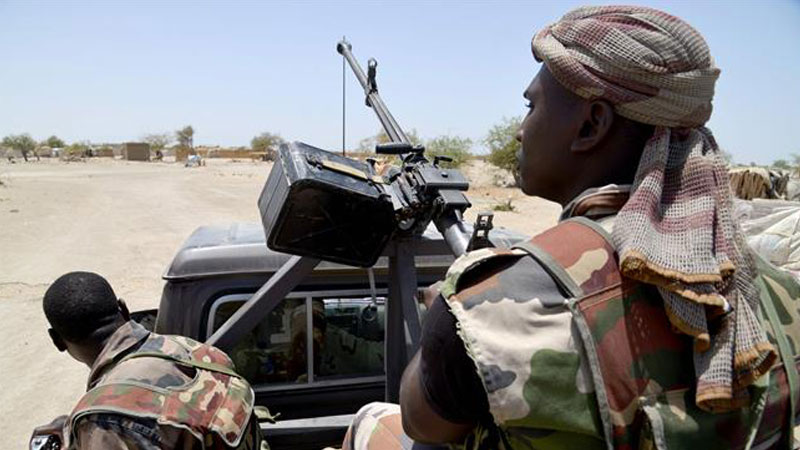 The Nigerian army on Friday said nineteen soldiers were missing after they were ambushed by the Islamist militant group Boko Haram in the north-east of Nigeria.
The soldiers went missing on Thursday while returning from a raid on a Boko Haram base in Yobe State, the army statement read.
General Lucky Irabor said "there are three officers and 16 soldiers missing. 16 other soldiers and three civilian militia helping the army fight Boko Haram were also wounded."
The missing soldiers had reportedly killed many assailants, according to General Lucky Irabor.
Heavy weapons including a truck with an anti-aircraft missile have been recovered in the assailants' camp.
The group, allied to Islamic State, had been fighting for at least seven years to carve out an Islamist caliphate in the region in a conflict which has displaced more than 2 million people and killed thousands.
Boko Haram controlled a swath of land in northeast Nigeria about the size of Belgium at the start of last year, but under President Muhammadu Buhari's command and aided by Nigeria's neighbors, the army has recaptured most of the territory seized by the islamists. Yet, the group still regularly stages guerrilla attacks.