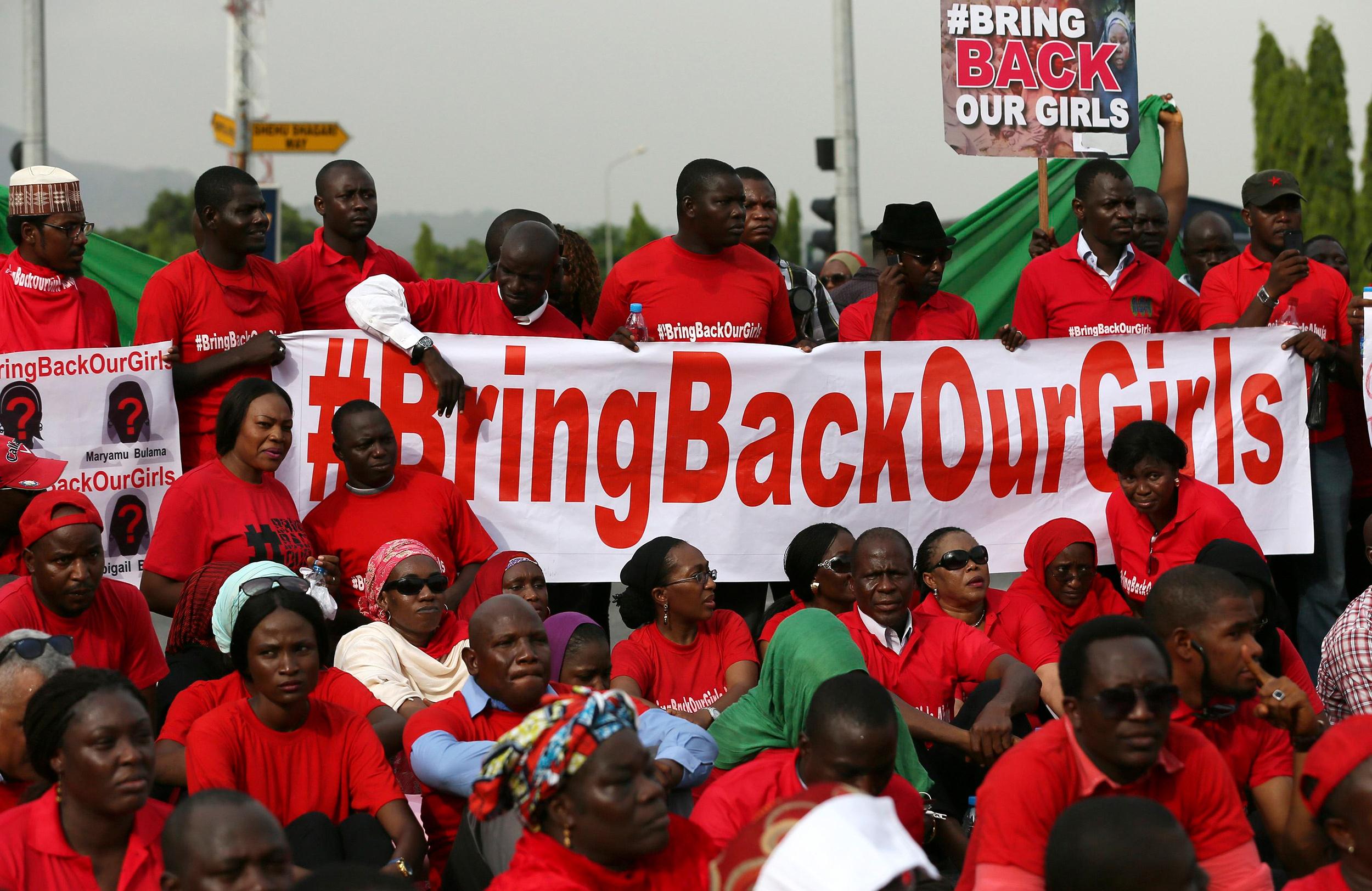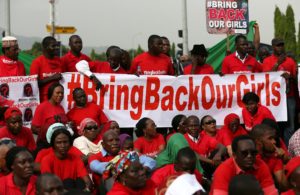 Families of the missing Chibok girls, Bring Back our Girls campaigners and activists in Nigeria marched to the presidential villa in Abuja on Thursday demanding more action in the search of the over 200 hundred missing girls.
Parents of the missing girls and activists say they will not relent until the government takes decisive action towards rescuing the girls.
Some 218 girls remain in the custody of Boko Haram and the Bring Back Our Girls group accuses President Muhammadu Buhari of being indifferent to their plight.
Boko Haram has been described as one of the world's deadliest terror groups.
Critics of the government argue that it has exaggerated the scale of its success against the militants, and that each time the army claims to have wiped out Boko Haram, the militants have quietly rebuilt.
The group's six-year insurgency in north-eastern Nigeria has led to the death of some 17,000 people, destroyed more than 1,000 schools and displaced more than 1.5 million people.