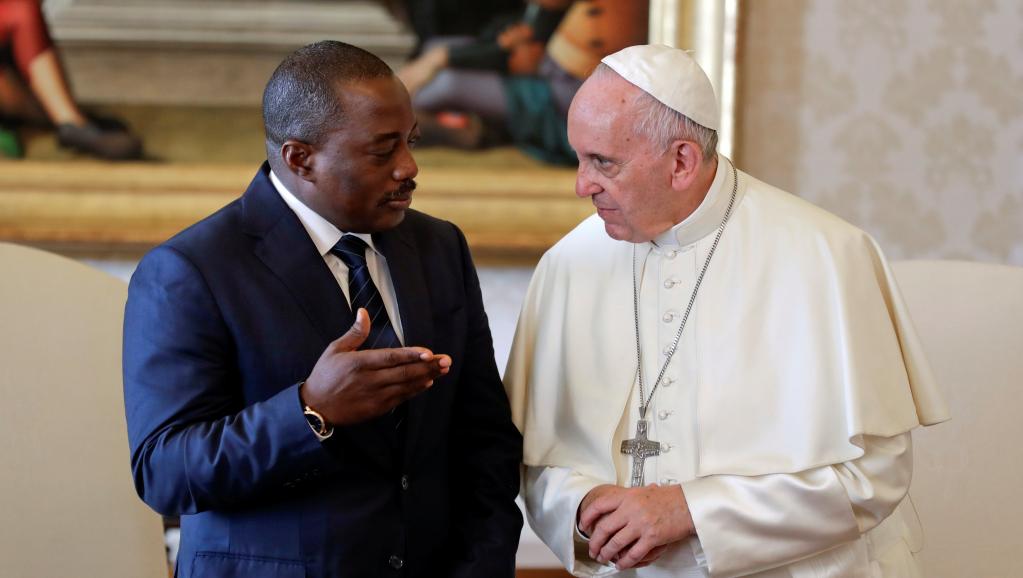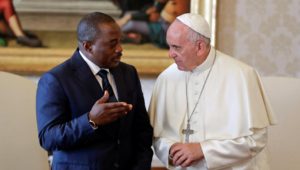 President of the Democratic Republic of Congo, Joseph Kabila on Monday met with Pope Francis II at the Vatican during a private audience.
''Particular attention was paid to the serious challenges posed by the current political situation and the recent clashes that occurred in the country," the Vatican said in a statement.
The meeting touched on the need to restore civil coexistence to the country's east, which has been plagued by rebel attacks in the recent past. The increased contribution of the Catholic Church in the areas of education, health and poverty reduction was also discussed.
Last week, the Catholic bishops have announced that they are backing away temporarily from the national dialogue on elections, as tensions mount in the troubled African country.
The Catholic bishops had originally supported the national dialogue, as a means of avoiding violence and conflicts over proposals for a new constitution, complaints of human-rights violations, and the push to re-elect President Joseph Kabila.
But Archbishop Marcel Utembi, the president of the Congo episcopal conference, told Vatican Radio that the bishops felt it appropriate to suspend their participation in the talks for an indefinite period, as they mourn the more than 50 people killed in violent confrontations in Kinshasa, the nation's capital.
Congo is scheduled to hold elections in November, after which Kabila, in power since 2001, is supposed to step down, but the polls may be delayed because preparations are not on schedule. The church, a powerful force in the central African nation where more than 40 percent of the population is Catholic, has repeatedly called on Kabila to leave office at the end of his second term.