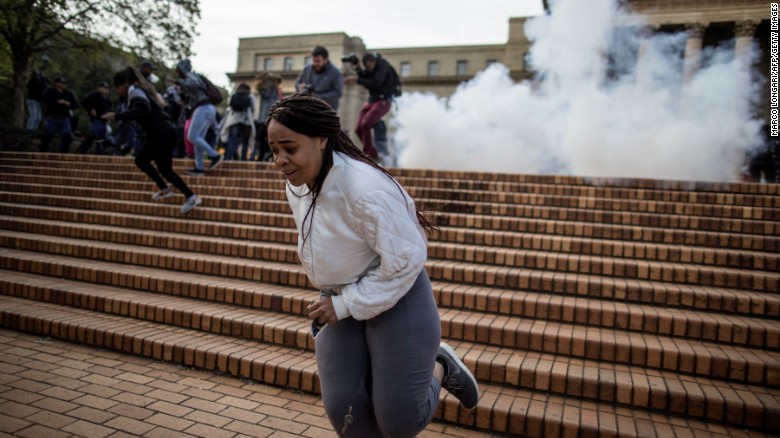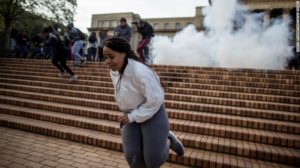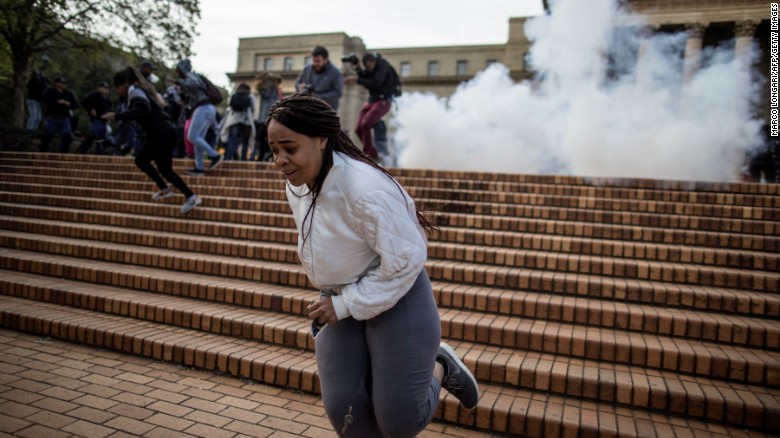 South Africa's Wits University's students clashed with police on Tuesday as they were voicing frustration over the cost of university education.
Police used tear gas, rubber bullets as well as stun grenades to disperse the protesters in order to prevent them from taking the protest action to the streets closest to the university, CNN reported.
The students' leader, Mcebo Dlamini, who condemned "police brutality" was later arrested, CNN said.
The protesting students are demanding free education for all, despite the government's proposal of a tuition hike of up to eight percent.
Demonstrations over the cost of university education, which is prohibitive for many black students, have highlighted frustration at enduring inequalities in Africa's most industrialized country more than two decades after the end of Apartheid.
The protests first erupted last year, then subsided as the government froze fee increases and set up a commission to look into the education funding system.
The demonstrations, under the banner #FeesMustFall#, led to the closure of some of the country's top universities – and President Zuma ordered a freeze on tuition fees for a year.
According to the British broadcaster, The BBC universities in South Africa have three main sources of income: Government subsidies, student fees and private sources.
The number and financial background of students influence individual university subsidies, The BBC said.