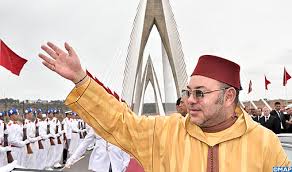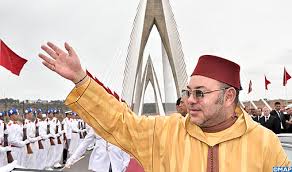 King Mohammed VI of Morocco has put off his visit to Ethiopia till after the conference on climate change COP22, to be held in Marrakesh on November 7-18.
The decision to postpone the visit has been made in consultation with the Ethiopian Prime Minister Haile Mariam Dessalegn, the Royal Office said in a statement.
The statement said that King Mohammed VI and Ethiopia's Prime Minister held talks over the phone and agreed to postpone the visit to after the COP22. The two leaders underscored that the royal trip to Addis Ababa would be a milestone in promoting economic ties between the two countries and bringing their peoples closer.
Ethiopia was scheduled as the last leg of the Moroccan Sovereign's recent eastern African tour, which kicked off on October 18 with a visit to Rwanda. The tour also led the King to Tanzania.
In Kigali, King Mohammed VI held talks with Rwandan president Paul Kagame, and signed several cooperation agreements covering an array of sectors.
His visit to Tanzania was also crowned by the signing of 22 cooperation agreements.
Rwanda and Tanzania have both expressed their support to see the Kingdom return to the African Union (AU) and highlighted the valuable assets Morocco has to offer in terms of common African action.
In a joint statement issued at the end of the Sovereign's official visit to Tanzania (Oct.23-25), President John Joseph Magufuli Pombe has expressed his country's full support to Morocco's bid to rejoin the African Union and to retake "its legitimate seat" within the union.
He voiced resolve to support and defend Morocco's return to the African institutional family during the next AU summit, scheduled for January 2017, adds the joint statement made public on Tuesday.