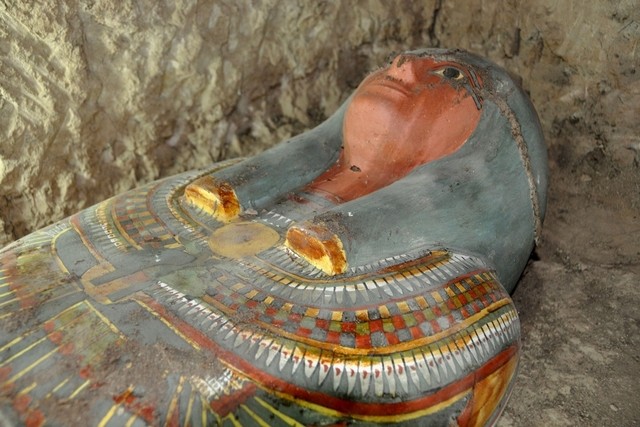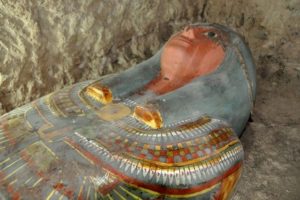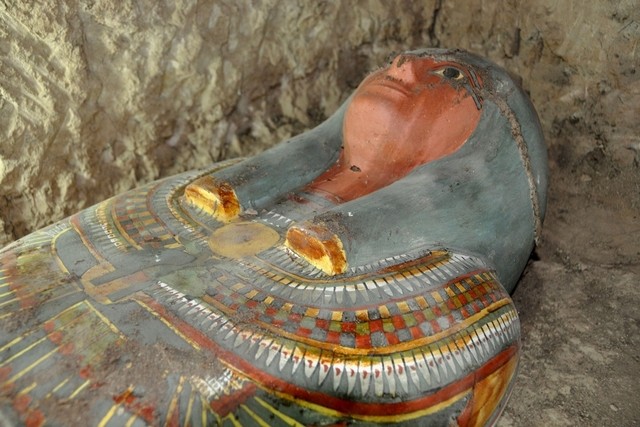 Egypt's antiquities ministry on Sunday said Spanish archaeologists have discovered a multi-millennial Pharaonic mummy "in very good condition" in a tomb near Luxor, in south Egypt.
The remains were found in a tomb probably dating from between 1075BC and 664BC on the west bank of the Nile river, near the "Mansion of Millions of Years" built by the 18th dynasty pharaoh, Tuthmosis III (1479-1425 BC).
"The very beautiful mummy, covered with a carton (layers of linen held by plaster, ed.) is in very good condition," according to a statement from the Ministry of Antiquities.
The mummy was found in a brightly multi colour wooden sarcophagus in a tomb whose owner was a nobleman, Amenrenef "Servant of the royal house," the ministry said.
According to the head of the archaeological mission, Myriam Seco Álvarez, "the coffin of the mummy presents many colourful decorations that take up religious symbols of ancient Egypt, such as the goddesses Isis and Nephtys deploying their wings, or even the four sons of Horus."
As a reminder, the practice of wrapping bodies to preserve them after death in Egypt dates back as far as 4500BC.
Luxor is famous area for its Pharaonic temples on the banks of the Nile.