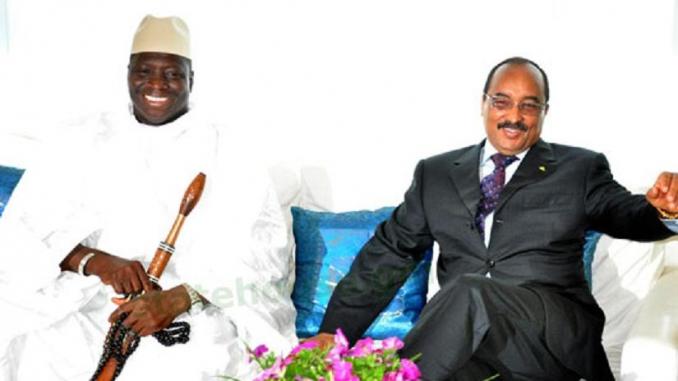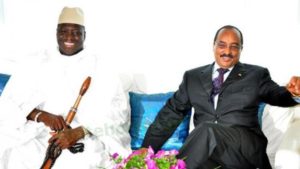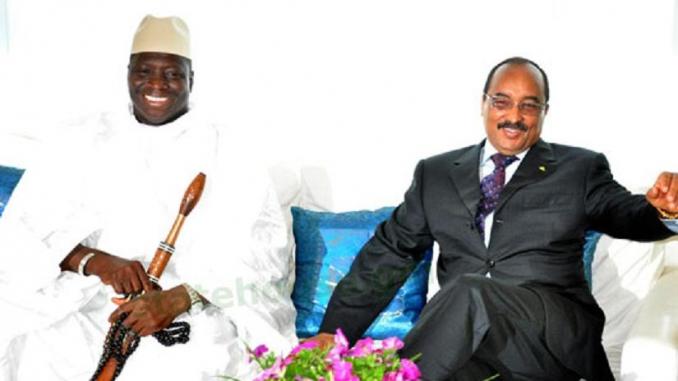 Mauritanian President Mohamed Ould Abdel Aziz has irked the Economic Community of West African States (ECOWAS) after he sent a close aid to mediate in the post-electoral crisis in Gambia.
The crisis flared up after defeated President Yahya Jammeh rejected the December 1 election results, few days after he admitted his defeat and congratulated his challenger.
The ECOWAS has made it clear it would not allow any attempt by President Jammeh to overstay in power following his rejection of his December 1 defeat against opposition candidate Adama Barrow.
The regional organization failed to rein in the Gambian ruler but is determined to push forward to allow democracy prevail in the small West African country.
The crisis was discussed during the organization summit in Abuja, Nigeria, early this week.
The Mauritanian leader, according to the Gambian State House, sent Sunday his close aid and Presidential Secretary, Moulay Ould Mohamed Laghdof, to conduct mediation in the crisis and bolster ties with Gambia.
The move is deemed controversial by several African media outlets which wondered why Mauritania tried to outshine the ECOWAS and what are the motive behind the diplomatic game being played by the head of the Mauritania authoritarian regime.
Laghdof, a veteran and skilful diplomat, is known as the man of difficult situations.
President Ould Abdel Aziz was among the world leaders and figures who congratulated the President-elect Barrow for his win over Jammeh.
A support of Nouakchott for Banjul will inevitably cause further rift between the regional organization and the North African country, which left the organization in 2000 for cultural reasons.