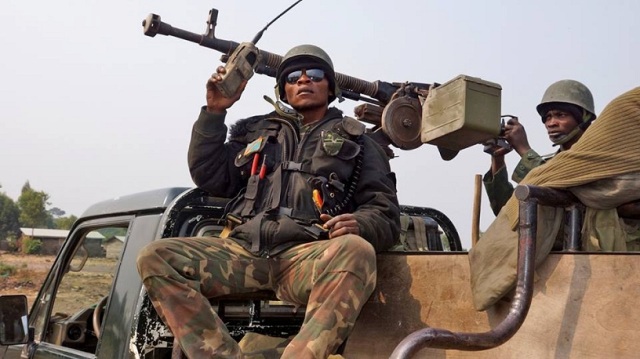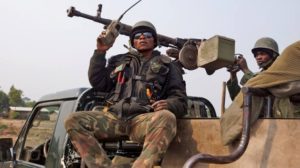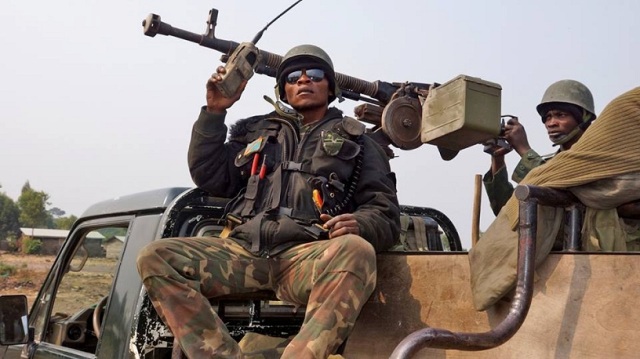 About twenty-two civilians were slaughtered during the Christmas weekend in the North Kivu province of the Democratic Republic of Congo.
According to the administrator of Beni, the region where the massacre occurred, the attack was perpetrated by the Ugandan Muslim rebel group Allied Democratic Forces (ADF).
"Yesterday the [ADF] killed ten civilians in Eringeti. Twelve other bodies were found [Sunday] in surrounding villages by the army," the administrator of Beni, Amisi Kalonda told reporters.
"The mode of operation is always the same. The victims were killed with knives and machetes," he added.
Captain Mak Hazukay, a spokesman for the Armed Forces of the DRC (FARDC) in the region, said the soldiers had killed four ADF rebels and the hunt for the attackers continues.
Hundreds of civilians have died in raids near Beni since October 2014. The government blames the ADF, a Ugandan Islamist group, though analysts say others, including Congolese soldiers, are involved.
Attacks have surged across the country in the past week alongside violent protests over President Joseph Kabila's failure to step down.
At least 40 people died last week in protests against Kabila's refusal to step down at the end of his constitutional mandate last Tuesday. The government says he will remain in office until an election can be organised in 2018.
Local mediators from the Catholic church hope talks between Kabila's ruling coalition and the main opposition bloc will produce a deal for Kabila to step down after an election in late 2017.
High inflation, the devaluation of local currency and flagging investment is causing deep economic hardship throughout DRC, where two-thirds of population live on less than $1.50 a day.