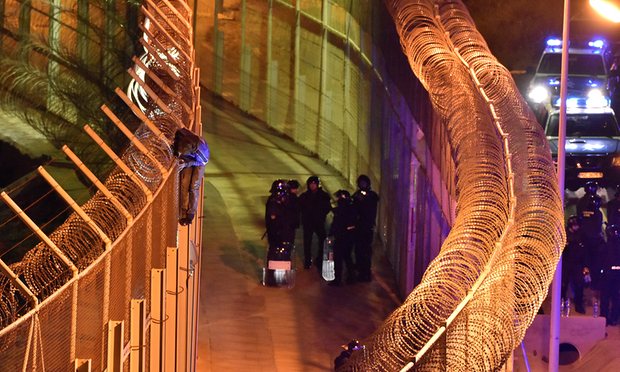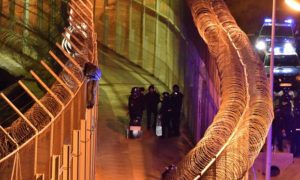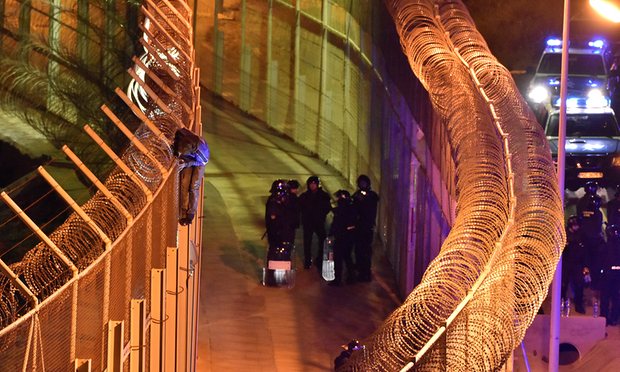 Over 1,000 migrants tried Sunday to climb the six-meter high fence of the Ceuta enclave in their attempt to join Europe.
Their attempt was foiled by Moroccan and Spanish security forces and caused injuries on both sides.
Fifty Moroccan and five Spanish police agents were injured. Only two migrants succeeded in climbing over the fence but they had been admitted to hospital after sustaining injuries.
The migrants used "iron bars, wire cutters and large stones" a statement from Ceuta authorities said. Those who failed the attempt have been brought back into Morocco, media reports.
Hundreds of migrants, mostly from Sub-Sahara, regularly flock to Northern Morocco and try to reach Europe through Ceuta and Mellila, two Moroccan enclaves under Spanish rule.
In a similar attempt in December, around 500 migrants managed to climb the fence and enter Ceuta.