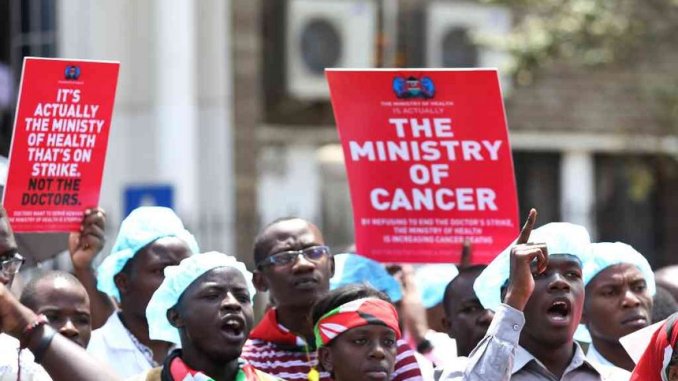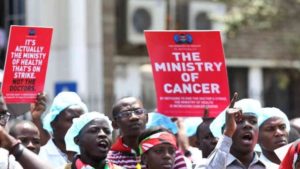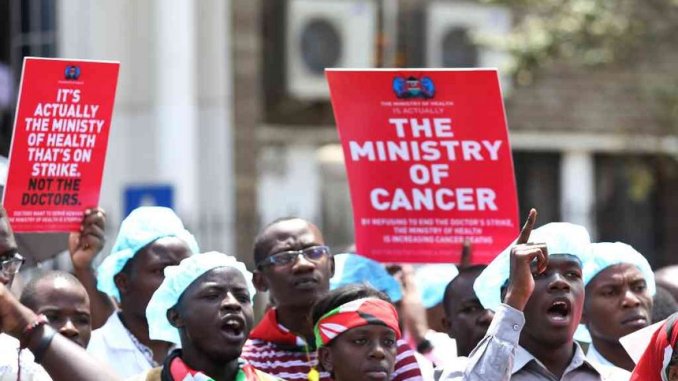 A court in Kenya on Monday ruled that officials from the national doctors' union in the Central African nation be jailed for one month amid an on-going strike over pay and conditions in public hospitals.
The Kenya Medical Practitioners, Pharmacists and Dentists Union (KMPDU) officials appeared in Milimani Law Court earlier this morning.
"This court decides to resume its order sentencing the applicants to a one month jail term," Justice Hellen Wasilwa said.
Two months ago, Kenya's public sector doctors started their strike, forcing millions of Kenyans who normally depend on them to resort to private hospitals, charging mush higher fees.
The medical professionals are protesting what they say is the government's refusal to abide by a 2013 collective bargaining agreement over compensation and other issues.
It was to give doctors a 150-180 percent pay rise on basic salaries; review their working conditions, job structures and criteria for promotions; and address under-staffing in state hospitals.
Last year, a judge ruled the agreement was "unregistered."
The government has responded with an offer of partial salary increases, but also threatened to fire all striking doctors.
Kenya boasts one of the world's fastest growing economies and a national budget of about $16bn.
In 2015, more than a quarter of that budget went missing entirely and only 1 percent was spent legally, according to a comprehensive audit by the independent auditor general.