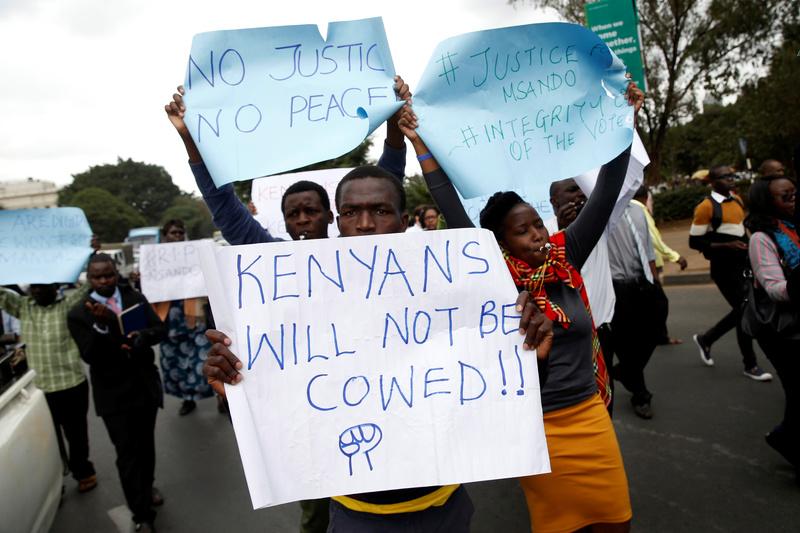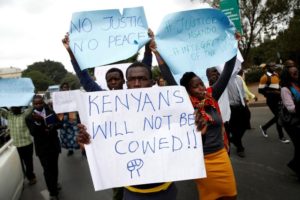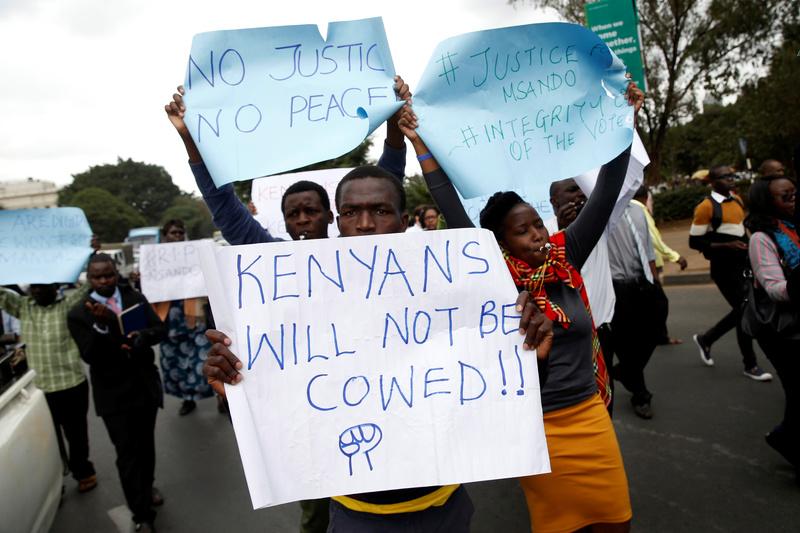 Protesters in Kenyan on Tuesday marched on the offices of Kenya's election commission, demanding a speedy investigation after an IT chief overseeing the country's general election has been found dead.
Chris Musando was Deputy Director of ICT for the Independent Electoral and Boundaries Commission – Kenya's equivalent of the Electoral Commission.
Police found Musando's grey Land Rover Discovery abandoned behind a shopping mall and later found his body with his arm severed.
Polls open in Kenya's general election next week.Musando was one of few people in the country who knew the whereabouts of the computer servers which power the country's election system.
Incumbent president Kenyatta issued a statement condemning the killing. He urged faith in investigators and for the public to refrain from speculation about the motives for the killings.
"Careless speculation in this time of grief only makes the work of investigators harder, and it only adds to the pain of those who loved him," Kenyatta said.
Chebukati, chair of the Independent Electoral and Boundaries Commission (IEBC), demanded that the government provide security for all of his staff. He is now being protected with six more police officers, local media reported.
The opposition called for outside experts to help ensure the credibility of the elections. Raila Odinga, who is standing again against incumbent President Uhuru Kenyatta, has said the last two elections were rigged.