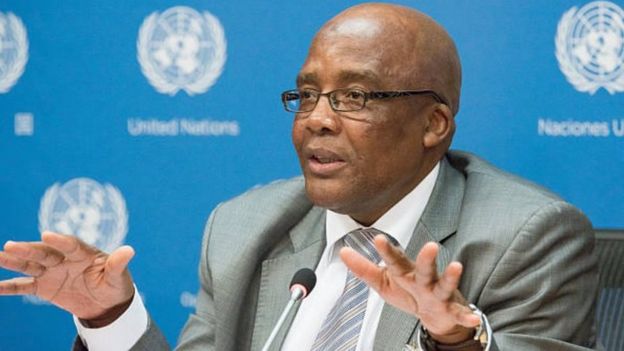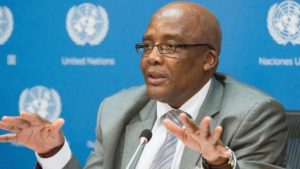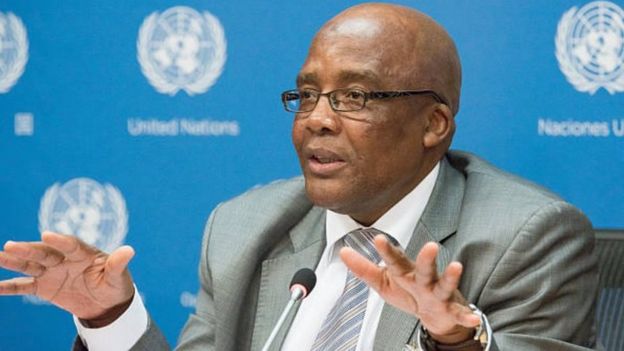 South African Health minister, Aaron Motsoaledi, on Tuesday, criticized African leaders who seek medical treatment abroad.
In a speech during a WHO-sponsored conference in Zimbabwe, Aaron Motsoaledi lamented that "we are the only continent, which has leaders who take care outside the continent and we must be ashamed of that".
African leaders "must promote our health systems," he said, urging governments to increase funding to local facilities.
About 30 of Africa's health ministers met in Zimbabwe to discuss strategies to tackle the continent's public health problems.
Motsoaledi' s speech, which came just after Zimbabwean veteran leader, Robert Mugabe, is seen as a direct address to the 93-year old president who flew to Singapore to seek medical attention twice this year. The continent's oldest president Mugabe has been getting his medical treatments in Singapore since 2011, usually several times a year.
Flying abroad for medical care is a popular fashion for many African leaders. In 2017 alone, other leaders on the continent like the presidents of Nigeria, Angola, Benin and Algeria, have travelled abroad to seek medical attention.
While the preference for foreign medical treatment has continued for decades, Africans today are increasingly questioning this tradition.