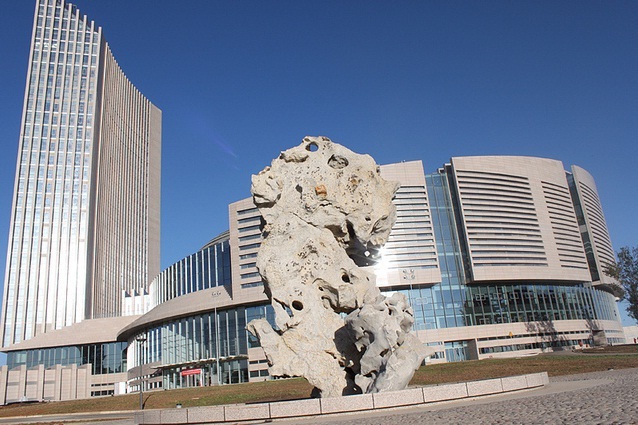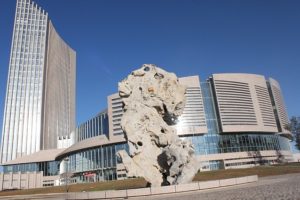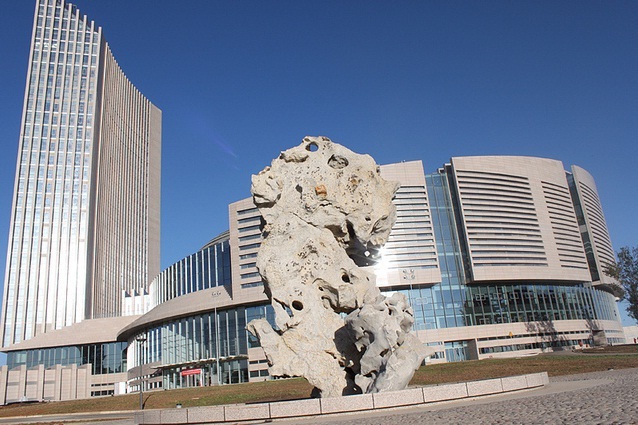 China has been spying on the African Union headquarters in the Ethiopian capital Addis Ababa for the past Five years, results of an investigation conducted by French media Le Monde Afrique revealed last Friday.
The $200 million AU headquarters construction was funded fully by China as a gift to the AU, part of Beijing's efforts to strengthen its influence in Africa.
The headquarters, built in 2012, host continental meetings and the biannual heads of state summit.
According to Le Monde, data from the AU servers in Ethiopia were transferred to servers in Shanghai at odd hours during the past five years.
In January 2017, the AU's technical staff discovered that its servers were strangely active with a peak in data transfer between midnight and 2 am when its offices were empty.
A computer scientist found later that there was a massive transfer of internal data of the AU, Le Monde reported.
Every night, the secrets of the institution were stored more than 8,000 km away from Addis Ababa on mysterious servers hosted somewhere in Shanghai, the report said citing unnamed AU internal sources.
China's ambassador to the African Union has described as "absurd" the result of the French newspaper's investigation.
"I think it's a sensational story, but it's also completely false and nonsense," Chinese Ambassador to the AU Kuang Weilin told AFP on the sidelines of the AU summit taking place Sunday and Monday in Addis Ababa.
According to the ambassador, the story published Friday by La Monde, will "damage the image of the newspaper", but not the relationship between China and Africa.
The new AU building dominates the skyline of Addis Ababa and is the city's tallest building. Most of the materials used were imported from China and even the computer system furnishings were paid for by Beijing. This gives Chinese administrators access to the AU's computing system.
An unnamed AU official told Le Monde that they have strengthened the building's cybersecurity by inspecting the entire facility and changing the servers, microphones and other technologies installed by the Chinese.
According to the AU official, the Chinese are not the only ones spying.
Documents intercepted by Le Monde indicate that the US National Security Agency (NSA) and the British intelligence agencies (GCHQ) have also spied on the AU building.