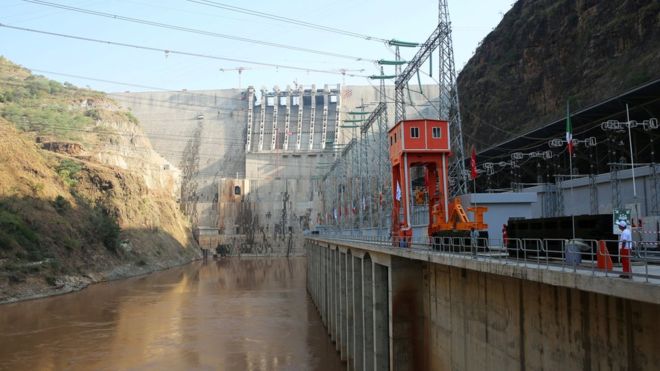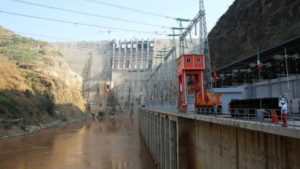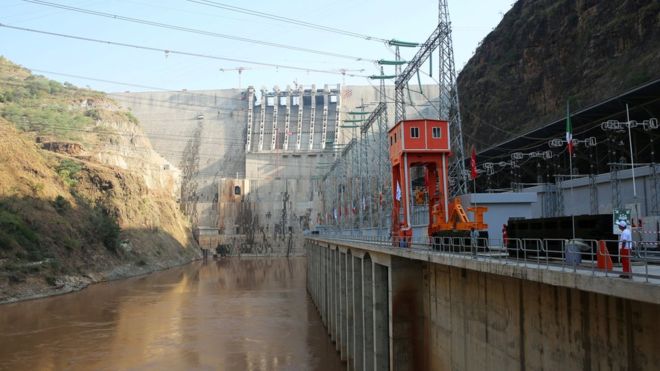 A nationwide power cut hit Ethiopia on Tuesday after a technical fault at a massive hydroelectric dam in the Horn of Africa nation.
Ethiopia has been facing power shortages in recent years because of low water levels at dams and sporadic cuts caused by technical faults at hydropower plants. But the power cuts are rarely on such a big scale like the one that happened on Monday.
According to state-run media, the power went out when a circuit breaker tripped at Gibe III dam in southern Ethiopia. The 1,870 MW dam is Ethiopia's main source of power and Africa's biggest dam.
The East African nation is currently building a big dam on the Blue Nile, one of Egypt's major sources of freshwater.
The 6,000-megawatt Grand Ethiopian Renaissance Dam was scheduled for completion in mid-2017 and will annually produce as much as 15,860 gigawatt-hours of electricity. However, its construction has led to a diplomatic spat with Egypt and Sudan.
Egypt is worried about the dam because of its huge dependence on the Nile River, which supplies 90% of their water. Of that, around 60% originates in Ethiopia.
The World Bank estimates that Ethiopia could earn $1 billion a year from electricity exports, which would make it the largest exporter of power in Africa.