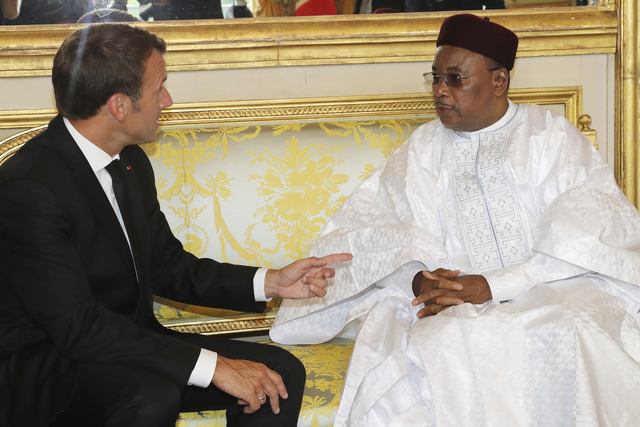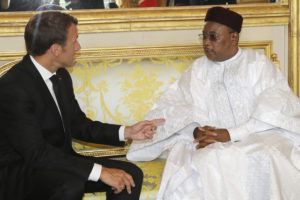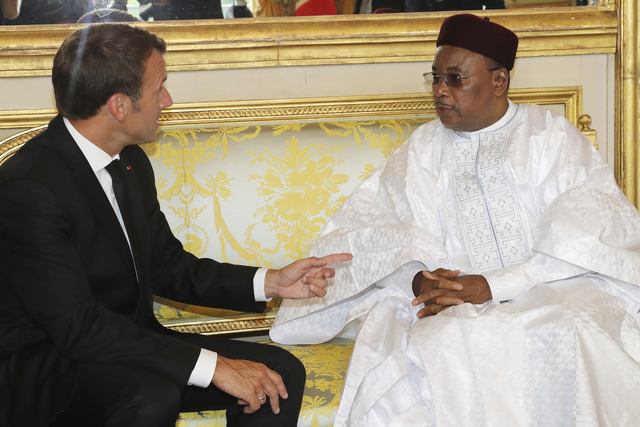 French President Emmanuel Macron is expected to revive talks around the deployment of the G5 Sahel counterterrorism force when he attends the 31st African Union (AU) summit in Nouakchott early July, French Magazine "La Lettre du Continent" reported on Wednesday.
The G5 Sahel counterterrorism force, which was supposed to become operational in March, is not fully functioning yet.
Last month, the Joint Force of the G5 Sahel announced its readiness to deploy operations. To date, the regional force has conducted three military operations aimed at neutralizing terrorist groups in the vast Sahel region.
Earlier this month, French President Emmanuel Macron called on international donors to quickly make financing available for the Sahel regional counterterror force.
In a news conference in Paris with visiting Niger President Mahamadou Issoufou, Macron said money "now needs to be disbursed" to allow the G5 Sahel force to function.
The Sahel force was projected to be fully up and running in March but that deadline was missed, mainly because of problems with training and equipment.
About €418 million ($570 million) have been promised by European countries, the United States, Saudi Arabia, the United Arab Emirates and Turkey to finance the regional force. But the amounts have not been all disbursed.