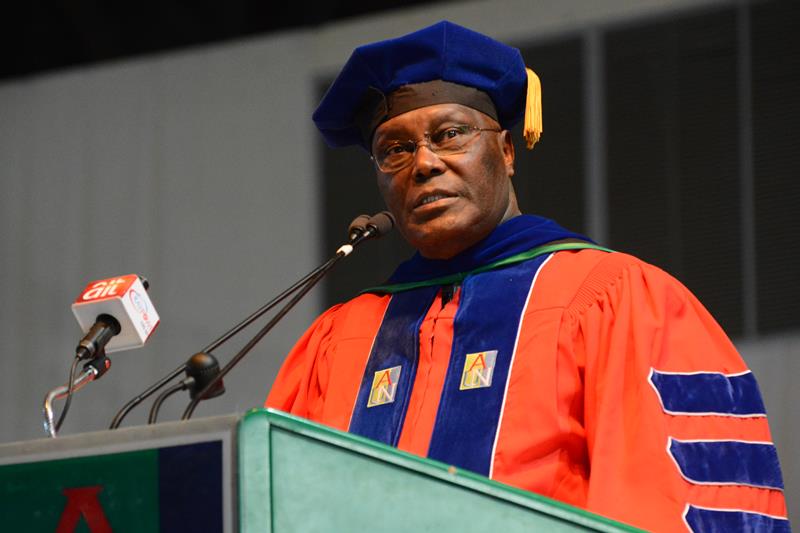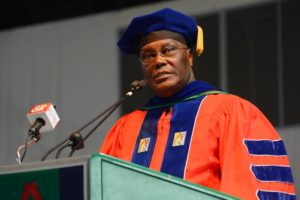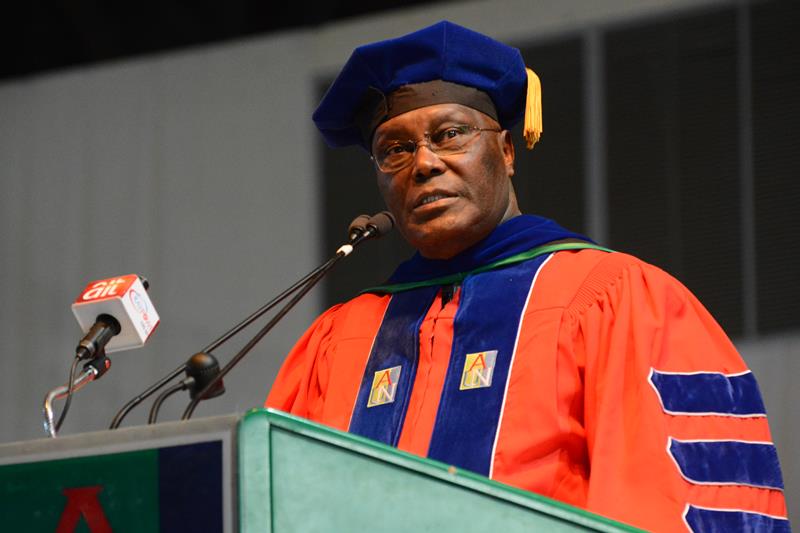 Nigeria's Atiku Abubakar, a former vice president and key ally of President Muhammadu Buhari has declared his bid to become president of Nigeria when elections are held in 2019.
Atiku is seeking to run on the ticket of the main opposition Peoples Democratic Party (PDP), a party he rejoined earlier this year.
He made the announcement during a rally in his home state of Adamawa, where he touched on insecurity and rising unemployment as part of his motivation to enter the presidential race.
His bid could pit him against 74-year-old Buhari, who was elected in 2015 but was often absent seeking medical treatment abroad.
Abubakar is the first political heavyweight to signal a likely bid for the presidency in Africa's most populous nation. He accused the ruling All Progressives Congress (APC) government of creating an atmosphere of insecurity and alarming unemployment rates.
Abubakar's second term as vice-president was marked by a stormy relationship with President Obasanjo. His bid to succeed Obasanjo did not receive the latter's support.
He had left the PDP to join the APC in February 2014, after he lost the presidential election of 2007 on the platform of the then Action Congress.
Atiku also contested for the Presidency in 1992 on the platform of the then Social Democratic Party (SDP), but later stepped down for late MKO Abiola who won the convention primary.