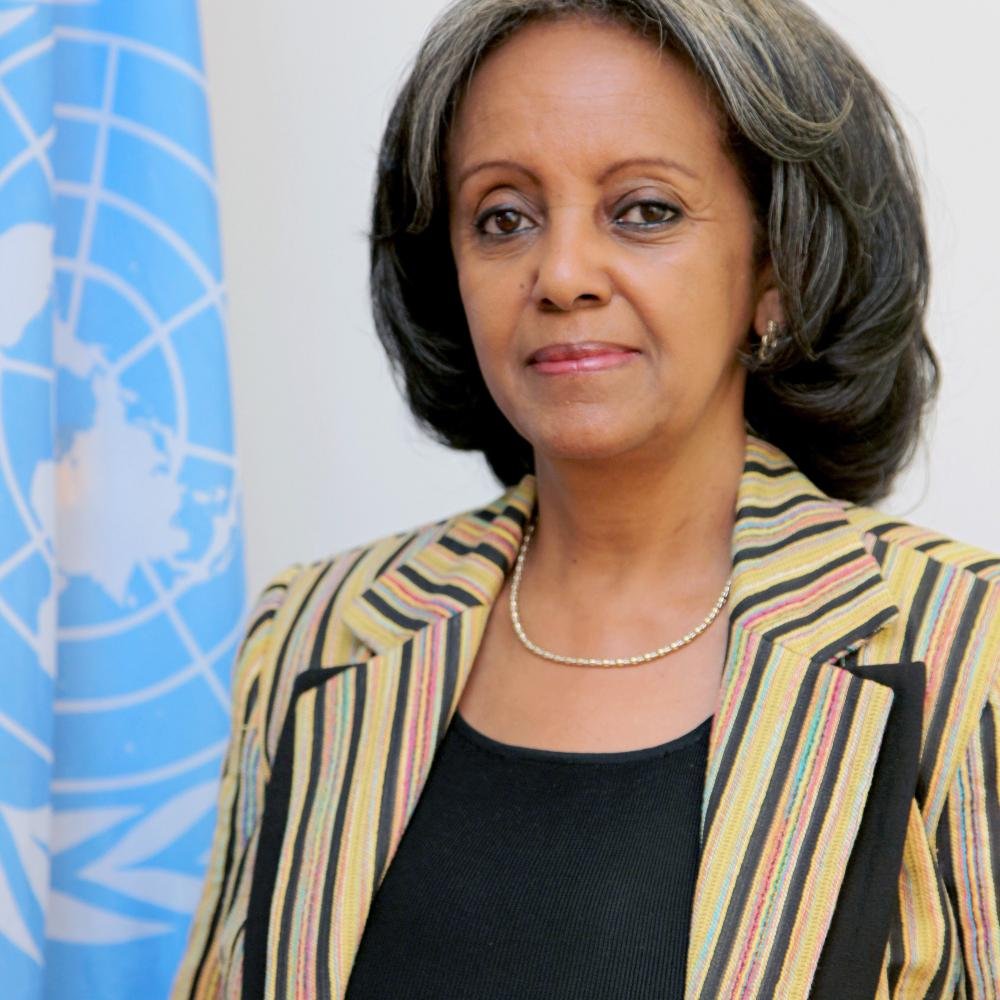 The Ethiopian Parliament on Thursday elected Sahle-Work Zewde as the country's first female president.
The move follows the resignation of Ethiopia's outgoing President Mulatu Teshome on Wednesday. Teshome, who has been the East African country's head of state since October 2013, on Wednesday submitted his letter of resignation.
According to State news agency ENA and Addis Standard newspaper, Ambassador Sahle-Work Zewde, a top official with the United Nations, was elected by the two houses of the parliament to replace Mulatu Teshome.
The extraordinary joint session of the Ethiopian parliament on Thursday "deliberated on the president's application for resignation and elected Sahle-Work Zewde as new president,'' ENA reported.
Sahle-Work Zewde was until recently Director General of the UN offices in the Kenyan capital, Nairobi. She is currently the Special representative of the UN Secretary General to the African Union, AU. Her resignation from the UN role this week is said to be to allow her to take the new position of president.
The presidential election held on 7 October 2013 was the fourth presidential election of the Federal Democratic Republic of Ethiopia to elect the country's third president. Mulatu Teshome was elected by the parliament to a six-year term.