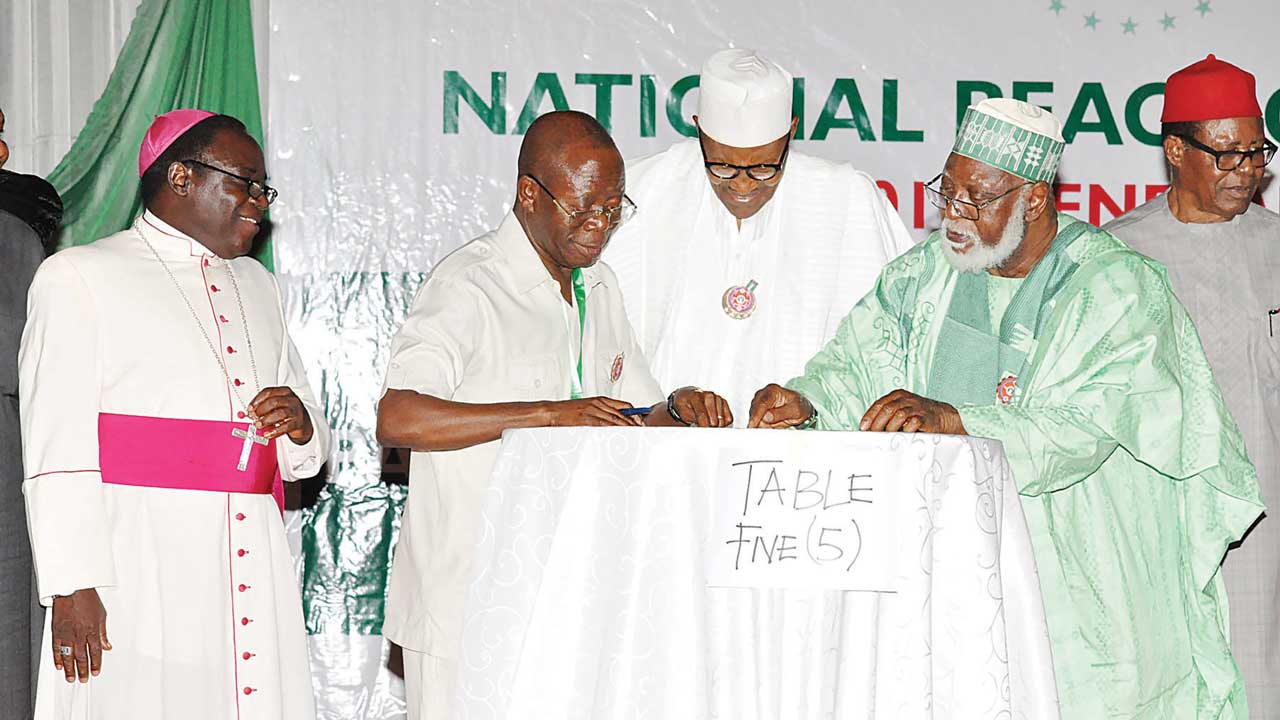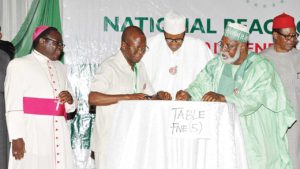 Nigeria's President Muhammadu Buhari on Tuesday signed a deal for peaceful elections but his main challenger for the upcoming election, Atiku Abubakar, snubbed the peace pact.
"We, the candidates pledge to uphold the highest standard of conduct and encourage our teeming supporters to do the same," the 75-year-old former military ruler said after signing the deal with representatives of other parties in the capital, Abuja.
The presidential candidate of the People's Democratic Party, Atiku Abubakar, said he did not attend the signing of a peace pact for 2019 presidential elections because he "did not receive any formal invitation."
Also absent was Donald Duke, a former governor of Cross River State, and Oby Ezekwesili, who was education minister under Olusegun Obasanjo.
The 2019 peace pact, convened by a former Head of State, General Abdulsalami Abubakar, was to commit the candidates and the political parties to a peaceful poll.
Abdulsalami cautioned leaders against unguarded utterances, reminding them that their disposition could either make or mar the polls.
A similar pact was signed by presidential candidates in 2015.
Before that, in 2011, some 1000 people were killed after clashes between supporters of Buhari after his defeat to Goodluck Jonathan.
According to a Bloomberg analysis on the Nigerian President Muhammadu Buhari's chances in the 2019 presidential poll, Buhari's party "may be wracked by defections and his battles against corruption and an Islamist rebellion under fire, but he has one crucial advantage in securing re-election: incumbency".