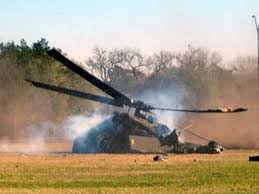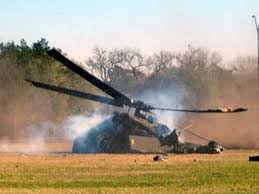 A collision of two French military helicopters Monday caused the death of all 13 occupants, in what appears the largest loss in a single day of French troops in Mali since their intervention in 2013.
A tiger helicopter hit Cougar helicopter at low altitude at dusk in Northern Mali. The aircrafts were involved in the pursuit of a number of Islamic State group (ISIS) fighters who were on the run on motorbikes and pickup trucks, reports say.
France has been active in Mali since 2013 following its intervention to curb the control of the northern part of the country by rebels.
ince then, the intervention has turn into the fight against terror groups such as ISIS and al Qaeda. There are currently 45,000 French soldiers in the Western African country supporting the G5-Sahel group's fight against terrorism. The group includes Burkina Faso, Chad, Mali, Mauritania, and Niger.
The French intervention dubbed, Barkhane military operation has enabled the Malian state to regain control of the north but attacks by terror groups still persist and have spread to neighboring countries chiefly Burkina Faso.
Close to 40 French soldiers have died since the beginning of the operation before the Monday tragedy.
The death of 13 soldiers is the largest loss in a single day for France since an attack in Beirut 36 years ago when 58 soldiers died, the Guardian reports.
Despite the Monday loss, Defense Minister Florence Parly vowed that France will not give up on the fight against terror in the region, BBC reports.
"We fight alongside our partners and brothers-in-arms from Mali, Niger and Burkina Faso to together give these countries the peace and stability to which their people aspire," she said.