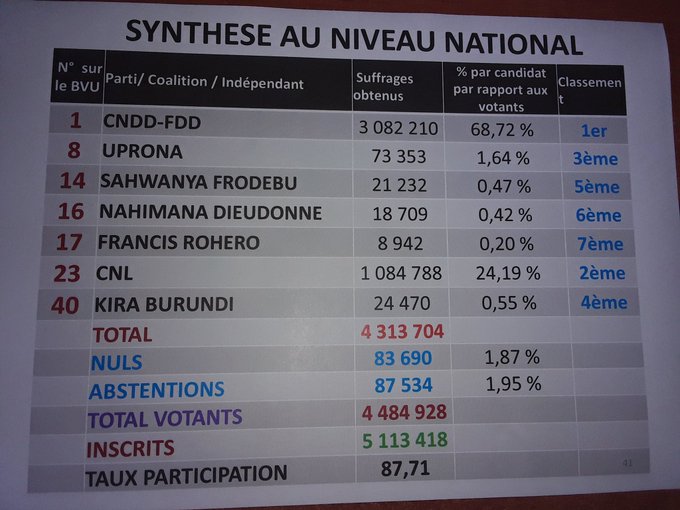 No surprises yesterday afternoon. The Electoral Commission announced, as we wrote in the morning, a very large victory for the candidate of the ruling party in Burundi, General Evariste Ndayishimiye.
The 52-year-old general got 68.72% of the votes ahead of his main challenger Agathon Rwasa of the CNL who came out with only 24.19% of the votes.
Despite the denunciation of the results by Agathon and his party, the CNL, General Evariste Ndayishimiye will undoubtedly be the next president of Burundi.
The newly elected president is a member of the much closed circle of generals from the former Hutu rebel movement, now in power in Burundi, and who really holds the reality of power in the country. Evariste Ndayishimiye is reputed to be more open than his mentor, President Pierre Nkurunziza, to whom he will have to succeed.
Specialists predict that he will not have an easy task, because he is stuck between these two poles of power, i.e. the group of generals and President Pierre Nkurunziza.