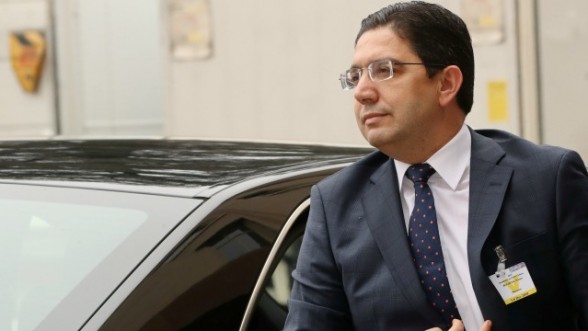 Morocco's top diplomat has lambasted Algeria, which said that Moroccan consul in Oran was a spy agent posted in the Algerian city as a diplomat.
Nasser Bourita, in a statement to the Moroccan news agency MAP, said Morocco is chocked by the allegations of the spokesperson of the presidency, a representative of the institution that is supposed to observe good judgement and restraint.
"Morocco rejects those ridiculous and baseless assertions," Bourita stressed.
The Moroccan consul came under the spotlight after a video attributed to him included a remark on Algeria as "the enemy of Morocco".
"The General Consul of the kingdom to Oran is a senior official of the ministry with 28-year old carrier under his belt, who has worked for the central service and served in several missions abroad," Bourita insisted.
The reaction came after Algerian Presidency spokesman Mohand Oussaid Belaid told the media during a press conference that the Consul General has left Algeria last week.
"We requested his departure… We have discovered that he was a Moroccan secret service spy agent who has been posted in Oran for other purposes," Belaid said.
Bourita debunked the claims arguing that "Morocco, at no time, has received an official request from Algerian authorities to recall its Consul general."
Moroccan foreign ministry said the video was not authentic but "whatever the truth of the video ascribed to the Consul, Morocco decided to recall him immediately." Bourita insisted that the recall of the Consul was thus an exclusively Moroccan initiative and that the Consul in question has fulfilled his professional duties.
However, Morocco raises questions about the real motives of this new escalation and the permanent Algerian question to perpetuate an atmosphere of suspicion in total disregard for neighborliness.