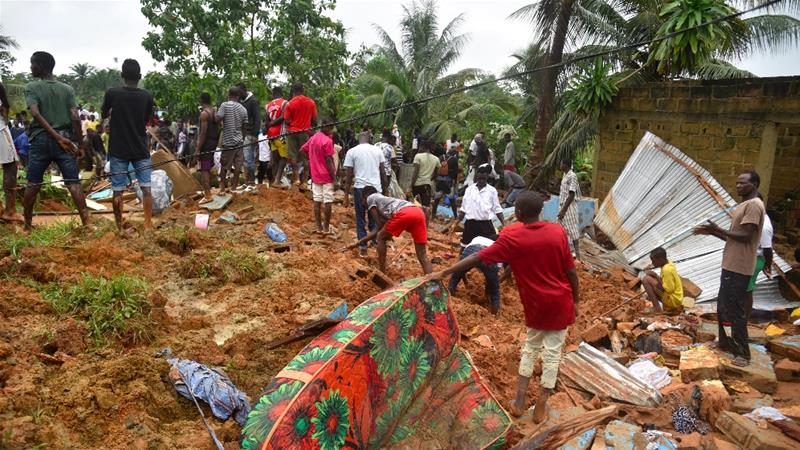 At least 13 people were killed in a landslide that occurred on Thursday in Anyama, a commune north of Abidjan, according to provisional estimates.
Several houses located at the bottom of the railway line that goes to Burkina Faso were buried under meters of mud. Around 8:00 am Thursday June 18, the mound on which the railroad passes above this neighborhood called by its inhabitants "Anyama behind rails", has literally melted on a score of houses located below. Since it was raining, many of these "débrouillards ", as they are called here, these people who live from day to day, did not go out to work. They stayed at home.
Help arrived and by the end of the afternoon, 13 bodies had been removed. But the death toll could be much higher and the search will continue this Friday.
At the top of this small hamlet of a few hundred inhabitants passes the railway line that goes to Burkina Faso. From now on the rails, 50m long, are suspended above the void. Behind this hillock, which therefore no longer exists, was a basin that collected rainwater running down the hill behind.
A water drainage tunnel was used to empty this bowl. But, according to residents, this tunnel was blocked by a newcomer three months ago. The water has risen especially since the beginning of the rainy season a few weeks ago and the heavy rains of the last few days have reportedly weakened the totally soaked ground.