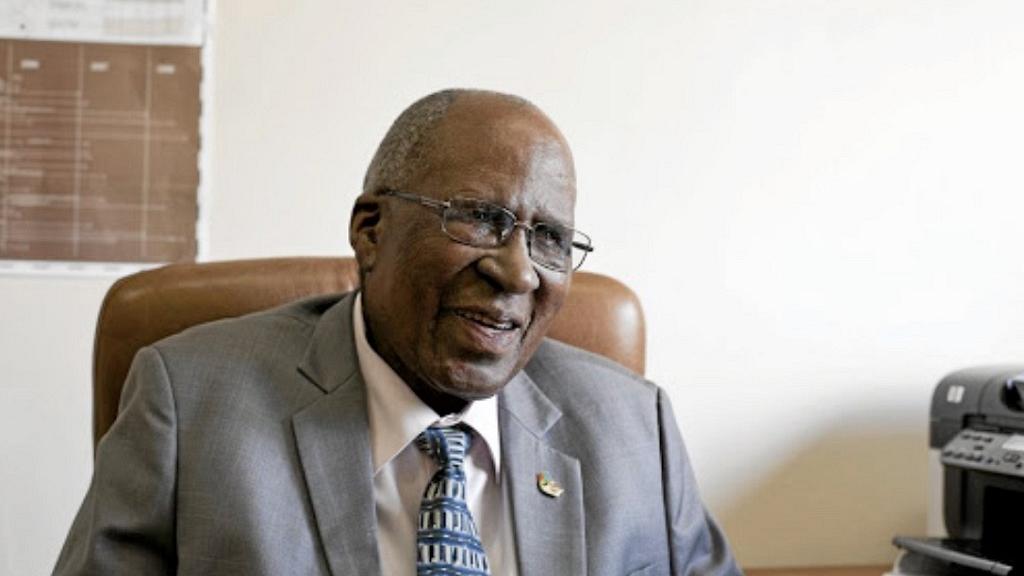 South Africa has just lost another great figure in the struggle against apartheid. Andrew Mlangeni passed away last night. He had just celebrated his 95th birthday and for the past week had been admitted to a hospital in Pretoria for abdominal pains.
It is a page in the history of the country that is being turned, since Andrew Mlangeni was the last survivor of the Rivonia trial. A trial in which he was "defendant number 10" for the magistrates. Alongside Ahmed Kathrada, Walter Sisulu, and of course Nelson Mandela, Andrew Mlangeni was sentenced to life imprisonment in 1964 for treason and sabotage.
He had just returned from China, where he had undergone military training, and had started recruiting new members for the armed wing of the ANC in South Africa. Arrested with his fellow fighters at a farm on the outskirts of Rivonia, he was sent to Robben Island, where he was to be Mandela's cell neighbour. He will remain imprisoned on the island for 26 years.
In a tweet, President Cyril Ramaphosa said "it was with deep sadness that he learned of the death during the night" from Tuesday to Wednesday of Andrew Mlangeni.
The latter was hospitalized on July 14 in a hospital in Pretoria for abdominal pain, according to the presidency.
His passing "marks the end of a generation and places our future in our hands," the president added in a statement.
Andrew Mlangeni was the last survivor of the Rivonia trial (1963-1964), in which several prominent members of the anti-apartheid formation of the African National Congress (ANC), including Nelson Mandela, were sentenced to life imprisonment.
This trial made history because Nelson Mandela, who became South Africa's first black president thirty years later in 1994, made it a political platform, drawing the eyes of the world to his cause.
Andrew Mlangeni ultimately spent twenty-six years behind bars.