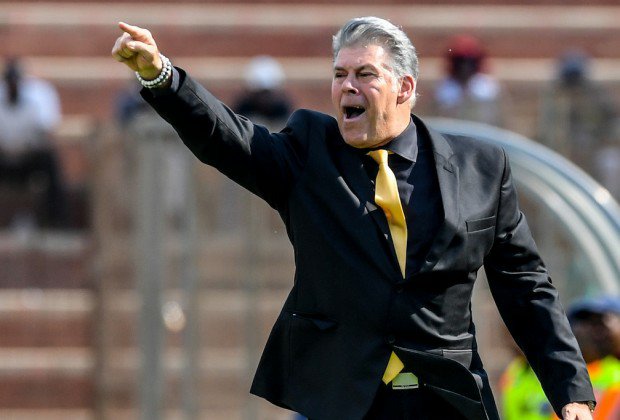 The very popular Tanzanian football club Young Africans SC announced on 27 July 2020 the immediate dismissal of its Belgian coach. Luc Eymael had compared his own supporters to "monkeys or dogs" after a draw. "I'm not a racist, far from it," he defended himself.
"These fans know nothing about football… They sound like monkeys or dogs when they howl. "Luc Eymael, the Belgian football coach of a club in Tanzania, said these words to a local journalist on 22 July. The 60-year-old coach was fired by his employer, Young Africans SC, one of the country's most prestigious teams. "We were saddened by Luc Eymael's unfair and racist remarks and we have decided to dismiss him effective July 27, 2020," the Dar-es-Salaam-based team said in a statement.
Luc Eymael is far from being a stranger in Africa. He has been criss-crossing the continent for ten years. He has played in the Democratic Republic of Congo, Gabon, Algeria, Kenya, Rwanda, Tunisia, Sudan, South Africa and Egypt, before landing in Tanzania a few months ago. His image as a "fanatic" does not fit with the brutal statements that have been circulating on social networks for the past 24 hours. "I have indeed talked about the supporters who did not understand my changes but I would never compare them to dogs or monkeys," he continues in the DH
The former goalkeeper says he spoke in anger after his side drew 1-1 with Mtibwa Sugar in the national championship. Our opponent was leading 1-0, I received various objects on me from the stands," said the technician. After several changes, not necessarily appreciated by my supporters, we managed to come back to 1-1 and thus snatch the point of the draw. Back at the hotel, a guy kept calling me on my Belgian and Tanzanian numbers. He said he was a journalist and I had a feeling he was a pro-Simba [Tanzania's other big club] journalist. He provoked me so much that I let go of these words as false information. I wanted to see if he was really going to release the podcast in the media.
Luc Eymael also added, still in the same podcast: "I don't feel good in your country. You are poorly educated people. I am disgusted, I have no house, no wifi, no DSTV [a satellite package]. "Here too, the Belgian is procrastinating. "I quickly apologized on the social networks and I obviously regret my comments, which were made in a provocative manner. I apologize again to the people who were offended because it was not my intention at all," he says. I've never had any problems with anyone in Africa. I even help financially several people I met during my different years on the continent. I really want to say that I am not a racist, far from it.