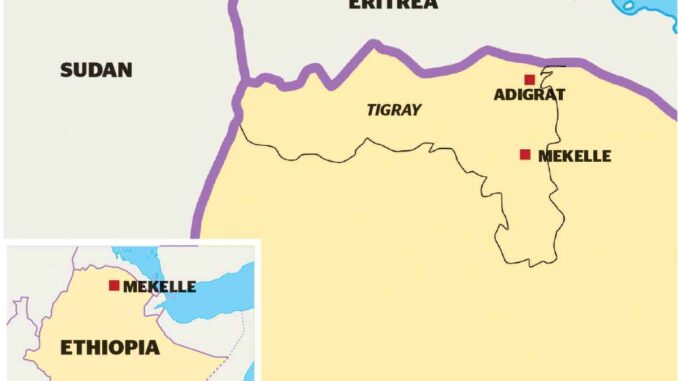 The Sudanese army said on Wednesday that it was ambushed by Ethiopian armed forces in a border territory, the subject of a stand-off between the two countries. A statement said it had suffered "loss of life and equipment".
The clashes took place on the return of a Sudanese army patrol around the Jebel Abutiour, in the el-Fashaga triangle, south-east of the town of Gedaref. In his statement issued Wednesday evening, Abdallah Hamdok does not give details of the clashes, except that, according to him, his soldiers were "ambushed" by "Ethiopian forces and militias". He finally asserts his "confidence in the ability of the armed forces to protect the country's borders and repel any aggression.
The el-Fashaga triangle is a major bone of contention between Sudan and Ethiopia. It is a very fertile agricultural land, cultivated for 25 years by Ethiopian Amharas peasants. This territory legally belongs to Sudan, which Ethiopia does not deny: its problem is that Ethiopians live there de facto and are protected by militias from neighboring Amhara, who serve as the proxy armed wing of the Ethiopian forces in the conflict against the Tigrayans of the TPLF.
These militias, which the Sudanese pejoratively call "shiftas" (bandits), are accused of making regular incursions to steal cattle or carry out kidnappings for ransom.