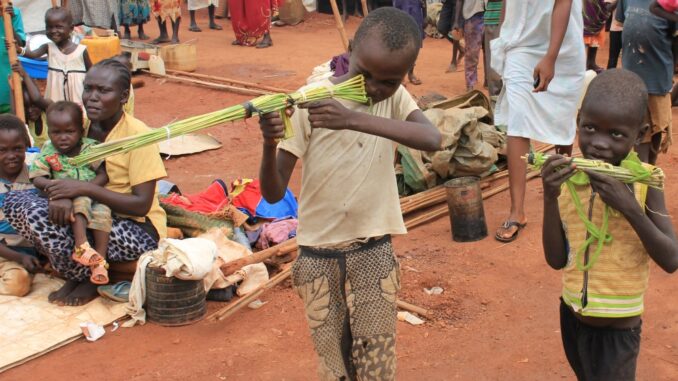 It is a case that has inflamed social networks in Sudan. On New Year's Eve, a woman was gang-raped by twenty men who threatened her with knives. The drama took place on the road along the Nile in Khartoum. No prosecution was initiated to find the perpetrators of the rape. Within a few days, the hashtag #WeAreWithYou spread on Twitter. On Monday, several collectives organized demonstrations to denounce the impunity that reigns in the country.
Armed with a sign "Silence is not consent", Rayan Mohammed Salih harangued the crowd. She is a member of the Sudanese Women Revolution collective.
"In recent weeks, a woman from Darfur named Muwada was killed by her husband who shot her while she was pregnant. In Gedarif, a child was raped and then killed. And so on and so forth. Violence against women has become a habit in our society. Why can't I have a law that protects me from these crimes, that would give me the courage to come and file a complaint and assert my rights? Why do I get raped and harassed when the criminal is still at large? »
The activist delivers a letter of complaint to a representative of the Ministry of Justice, demanding that rape be recognized as a crime in its own right. For Rayan, most victims in Sudan do not talk about it and do not report it because rape is perceived as a disgrace by the families.
"The police and the state did not make any statements on New Year's Eve crime. Since the tragedy, we know nothing about this girl; she hasn't filed a complaint because she was afraid of society's gaze, of no longer having a place in it. The girls are afraid to go and file a complaint. And if they do, the first question they are asked is "what were you dressed like?", that is no justification»!
While the transitional government has promised to defend women's rights, the battle is still far from won.