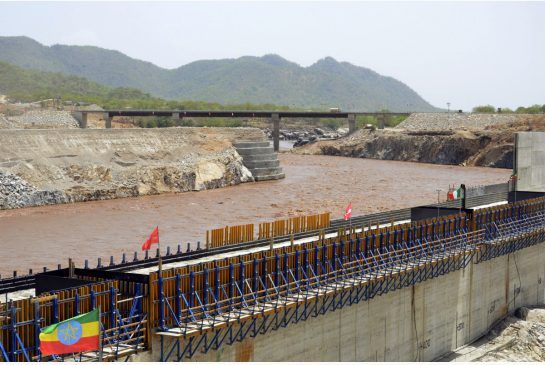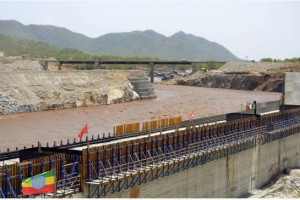 Egypt and Ethiopia have meet to discuss their dispute over the Nile Dam after the latter vowed that it will go ahead with plans to construct a hydroelectric dam on the Nile which runs through it. Egypt is worried that such a project will put the life of many Egyptians in danger and seriously hamper agriculture in the country.
The meeting between Egypt's interim president, Adly Mansour, and Ethiopia's Prime Minister, Hailemariam Desalegn was held in Kuwait on the sidelines of the just ended Afro-Arab Summit. The object of the meeting was to "negotiate" with Ethiopia according to sources. Little was achieved from the meeting as Ethiopia continues the construction of the 6,000-megawatt capacity Grand Renaissance Dam which is already 30% complete. A request by interim president Mansour to be involved in discussions about the project was rejected by the Ethiopian Prime Minister.
Reactions from Egypt got intense when Addis Ababa started to divert the Blue Nile's course for the project. River Nile is considered as source of life in Egypt. Any alteration of its flow or supply could lead to serious humanitarian and economic crisis. Most of the Egyptians living along the river practice irrigational farming.
Ethiopia argues that the project won't pose any negative effect. It claims that it will boost its economy by exporting electricity. When completed in 2017, it will become the continents biggest dam.
Under colonial treaties, Egypt is entitled to 55,5billion cubic meters a year. Most of the Nile's total flow is about 84 billion cubic meters. Almost 85% of the river's water originates in the Ethiopian highlands. Cairo also enjoys a veto power but other Nile Basin countries signed an agreement in 2010 to undermine it.
Tensions between the two countries could escalate.