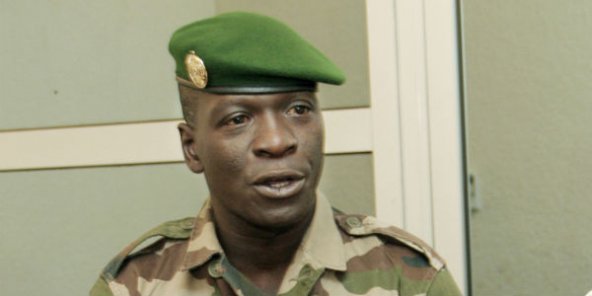 Barely opened, the trial of General Amadou Haya Sanogo and his co-accused was postponed to March 11 in Mali. They are being prosecuted for the 2012 assassination of 21 "red beret" soldiers found in a mass grave near Bamako.
No official reason has been put forward for this postponement, but several hypotheses are emerging with a possible arrangement on the horizon. The postponement to March 11 would be explained in particular by the staff transfers currently underway within the Malian justice system, which are obviously paralyzing the Court, hence the postponement. This Thursday would normally take place a hearing on the merits of the case, with the hearing of the accused and the pleading of lawyers.
So on this day of trial, the defendants were there. Among them was General Amadou Haya Sanogo. Dressed in white, glasses and black shoes, he was very cheerful, very confident: "Thank God, I am in good spirits," he said, heckling his co-defendants and journalists. In any case, more than at the first hearing held in 2016.
There is probably a reason for this. Defence lawyers are already announcing the color of their strategy: they will be talking about a law passed in 2018 at the end of the national consensus conference. A law that, among other things, would exempt from criminal prosecution those accused of crimes and misdemeanors in the 2012 crisis, in the name of national reconciliation, and would compensate victims in cash or through the provision of houses.
According to our information, the relatives of the "red berets" soldiers murdered in 2012 are already being compensated under a memorandum of understanding with the Malian government. Moreover, this Thursday at the hearing, the bench of the civil party was empty.
"We wanted to rely on these elements so that the Court finds that in this case, there was mediation and that it is a cause for extinction under Article 8 of the Code of Criminal Procedure of Mali," said Mr Touré, one of the defense lawyers.