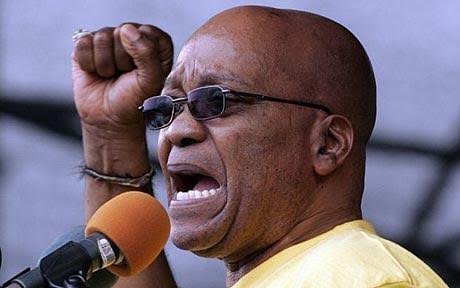 Former South African President Jacob Zuma is expected to appear in court this Monday, May 17, at the Pietermaritzburg High Court in his home province of KwaZulu-Natal. Zuma is being prosecuted in a corruption case with the French military industrialist Thales.
The facts date back to 1999 when Jacob Zuma was Deputy President of South Africa. He is accused of having received bribes from Thales in connection with an arms contract worth a total of around 3 billion euros.
Fraud, influence peddling and extortion. These are the charges against both Jacob Zuma and the French arms company Thales. The South African state is the plaintiff. It claims that Jacob Zuma was bribed by Thales to protect the company from a possible lawsuit over the conditions of a lucrative arms contract.
This extraordinary trial, billed as one of the most important in the country's recent history, is expected to feature more than 200 witnesses. They will be heard until June 20 if the schedule is kept. And this will be the only uncertainty on this first day of hearings: will the trial be able to start?
Jacob Zuma's new legal team may ask for more time to prepare his defense. This is the result of a shock resignation in April. Jacob Zuma's lawyers dropped their client, without explaining why. Since he was implicated, Jacob Zuma has multiplied his appeals to avoid a trial. He says he is being persecuted.