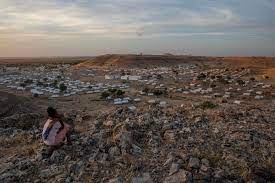 More than a week after the fall of the Tigray regional capital, Mekele, the military situation in the province is still uncertain. Fighting is still taking place in parts of the territory, and Western diplomacy is working to prevent it from spilling over regional borders. The United States and the European Union have stepped up their interventions in this regard in the past 24 hours.
The U.S. Secretary of State and the Ethiopian Prime Minister spoke by phone on Tuesday, as relations between the two countries remain tense. And while Ethiopia did not comment after the exchange, Antony Blinken called on the belligerents to "commit to an immediate and indefinite negotiated ceasefire," which is particularly aimed at the Tigrayans, who are refusing to do so at the moment.
Like the UN Security Council, the US chief diplomat also called for a "complete withdrawal of Eritrean and Amhara forces from Tigray", unhindered humanitarian access, a "transparent process" to punish the perpetrators of crimes, and a "political dialogue" to stop the disintegration of the federation. But he also said, in a new development, that "neither the internal nor the external borders of Ethiopia" should be "changed by force or in violation of the constitution", again addressing the former Tigray rebellion, which is tempted by secessionism.
In Brussels, the European Commissioner for Crisis Management Janez Lenarcic used similar language on the ceasefire. But for him, the emergency is first and foremost humanitarian. Before the European Parliament, he accused Ethiopia of "using hunger as a weapon of war. This is not a ceasefire," he said, "it's a state of siege.