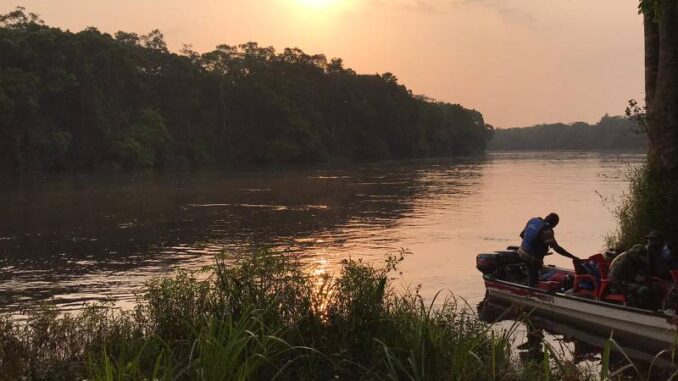 The Salonga National Park, the largest in the Democratic Republic of Congo (DRC), was removed from the list of World Heritage in Danger on Monday, in recognition of efforts to preserve it, according to UNESCO.
The Committee "decided today to remove Salonga National Park from the list of World Heritage in Danger due to improvements in its state of conservation," UNESCO said in a statement.
The DRC had formalized its plan to exploit oil in the Virunga (northeast) and Salonga (central) parks in 2018, but since then the government has not officially given up. When contacted, the Congolese Ministry of the Environment did not react immediately.
Created in 1970 by the former dictator Mobutu Sese Seko, the Salonga Park, with an area of 36,000 km2, is considered the largest rainforest reserve in Africa. It was listed as a World Heritage Site in Danger in 1984.
The peatlands – wetlands that host a great biodiversity – of the Congo Basin and in particular the Salonga cover 145,000 km2, an area slightly larger than England, and store about thirty billion tons of carbon, according to the NGO Greenpeace.
Bounded by rivers that ensure its isolation, the Salonga Park serves as a habitat for many endemic species under threat: the bonobo, the Congo peacock, the forest elephant and the African crocodile with a narrow snout, according to UNESCO.