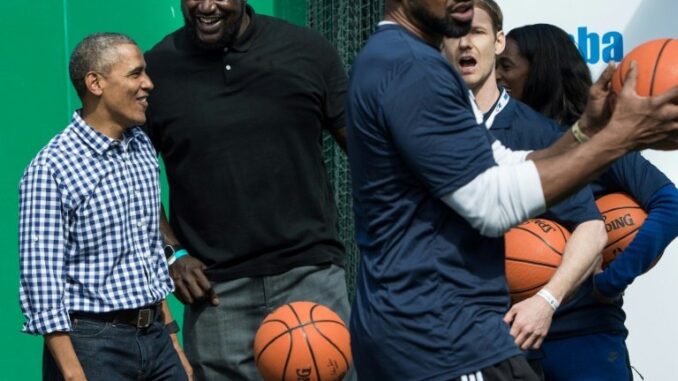 Former U.S. President Barack Obama has become a strategic partner of NBA Africa, which aims to expand the championship's popularity in Africa, the NBA announced Tuesday.
NBA Africa has made a choice to develop the NBA's popularity in Africa. Indeed, Barack Obama, former U.S. president, has become a strategic partner of the organization in exchange for a small financial participation that will be invested in its foundation for youth in Africa, announced the NBA Tuesday.
"The NBA has always been a great ambassador for the United States, using basketball to create deeper connections around the world, and in Africa, basketball has the power to promote greater opportunity, equality and empowerment," Obama said in a statement.
"By investing in the community, advocating for gender equality and nurturing a passion for basketball, I believe NBA Africa is in a position to make a difference for many young Africans. I have been impressed with the league's commitment to Africa, including the responsibility shown by so many African players who want to support their countries and communities," he added.
The NBA opened offices in South Africa in 2010 and the first edition of the African Basketball Championship, the Basketball Africa League (BAL), was held last May in Rwanda after being postponed for a year due to the Covid-19 pandemic.