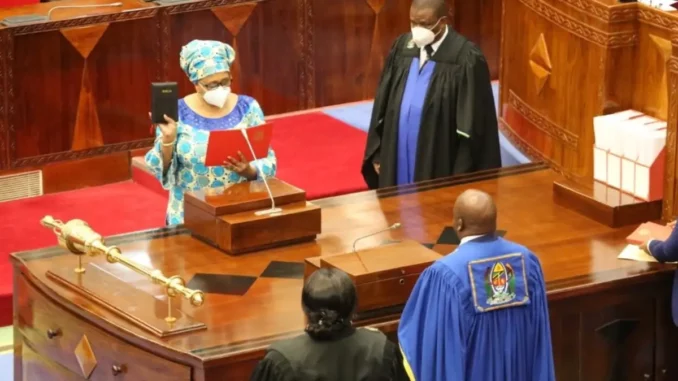 Tanzania's first female president, Samia Suluhu Hassan, has appointed a woman, Stergomena Tax, as Minister of Defense.
This is the latest in a number of appointments of women to senior government positions. The appointment is part of the second Cabinet reshuffle Hassan has made since the death of his predecessor, John Magufuli, earlier this year. "I decided to break the long-standing myth that in the Ministry of Defense there must be a man with muscles. The minister's job is not to carry guns or artillery," Hassan said. Gender equality activists welcomed the appointment, but said Tanzania needs to go further to close the gender gap.
Ms. Tax's appointment brings to eight the number of women holding ministerial positions in President Hassan's government.