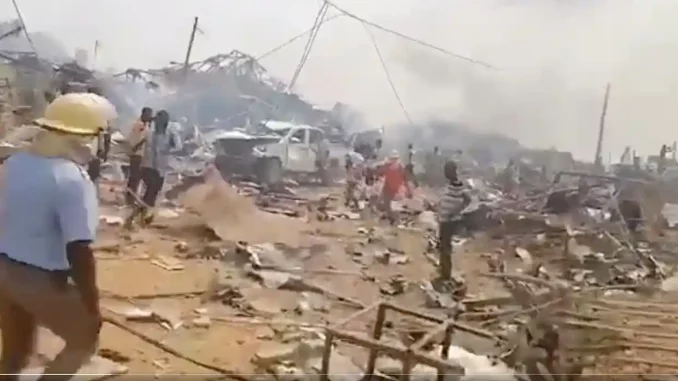 At least ten people died Thursday in an explosion in Apiate, a small township in western Ghana, officials said.
Francis Abeiku Yankah, the Prestea-Huni Valley District Coordinator of the National Disaster Management Organization (NADMO), said: "I have witnessed the complete devastation of the Apiate township. As we speak, the commune is dead, it can no longer be inhabited by anyone.
He added to the microphone of local TV3: "The governor, who was also informed of the news, quickly sent excavators to the scene to rescue victims after the collapse of some buildings."
Police said that according to the initial investigation, a vehicle carrying mining explosives collided with a motorcycle.
Authorities said most of the victims have been rescued and are in hospitals and clinics in the municipality of Bogoso.
"The population has been advised to leave the area and move to nearby towns for their own safety while rescue operations are underway," a police statement said.
President Nana Addo Dankwa Akufo-Addo offered his condolences on Twitter and said the police, armed forces and NADMO are coordinating efforts to "bring the situation under control."
The president also called on NADMO services to provide "emergency relief" to residents of the district.