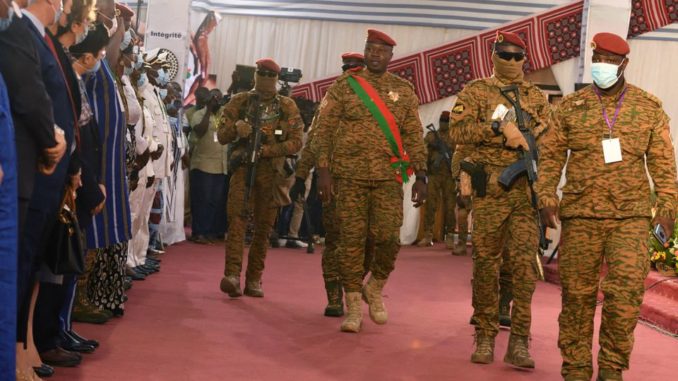 A high-ranking visit of the Economic Community of West African States (ECOWAS), scheduled for Thursday in Ouagadougou, has been cancelled after the adoption of a Charter for the transition in Burkina Faso where the army took power at the end of January, according to a statement from the organization.
This visit of the President of Ghana and current chairman of ECOWAS, Nana Akufo Addo, accompanied by the Head of State of Niger, Mohamed Bazoum, "initially scheduled for Thursday, March 3, 2022, has been canceled following the adoption of the Charter of the transition," said the statement.
It does not specify the reasons for the cancellation of this visit, which had not been publicly announced in Burkina Faso, but adds that "a ministerial delegation will travel to Ouagadougou in the coming days.
ECOWAS suspended Burkina Faso from its membership after the January 24 coup led by Lieutenant Colonel Paul-Henri Sandaogo Damiba, who overthrew elected President Roch Marc Christian Kaboré, who has been under house arrest since.
In its statement, ECOWAS said it remained "very concerned about the continuation" of his detention and again "demands" his immediate release.
Lieutenant Colonel Damiba signed on Tuesday a Transitional Charter providing for a period of three years before elections for a return to constitutional order, which ECOWAS had hoped would take place within a "reasonable" period.