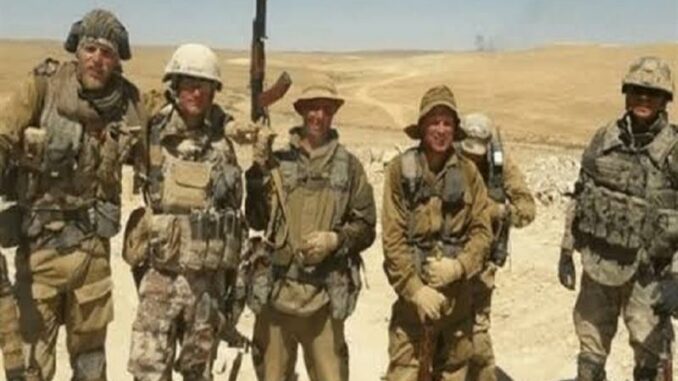 The main jihadist alliance in the Sahel is holding a Russian member of the private military company Wagner, "captured" in central Mali, according to a claim on behalf of the movement.
This is the first time that the al-Qaeda-linked Group for the Support of Islam and Muslims (GSIM) has announced the capture of a Russian engaged in the anti-jihadist struggle in Mali. However, the GSIM did not provide any evidence to prove the veracity of its announcement made in a statement on Sunday night.
Mali, which has been run by the military since 2020, has made massive use of what it describes as "instructors" from Russia to support its army, while Paris and Washington regularly denounce the presence in the country of "mercenaries" from the private Russian group Wagner, accusations firmly denied by Bamako. It was "during the first week of April" that the GSIM claimed to have "captured a soldier from the Russian Wagner forces in the Segou region" in central Mali.
"These murderous forces participated with the Malian army in a parachuting operation on a market in the village of Moura where they confronted several mujahideen before surrounding this locality for five days and killing hundreds of innocent civilians," the GSIM communiqué added, in Arabic, without further details on the link between the capture of the Russian and the events in Moura.
According to corroborating sources, a Russian national operating with Malian soldiers was killed on April 19 in central Mali. This is the first confirmed death of a Russian in military operations in the country since the junta took power in 2020.
On Monday, according to military sources and a local politician, four Malian soldiers were killed by an improvised explosive device in the Bandiagara-Bankass area (center), but the toll of this attack could still be only "provisional," the politician stressed.
On Sunday, the Malian army announced the death of six soldiers in three simultaneous attacks with "vehicles packed with explosives" against three military camps in the center of the country. The attacks were claimed by a group of GSIM fighters, and, among other damage, the Malian army reported "a slightly damaged helicopter.