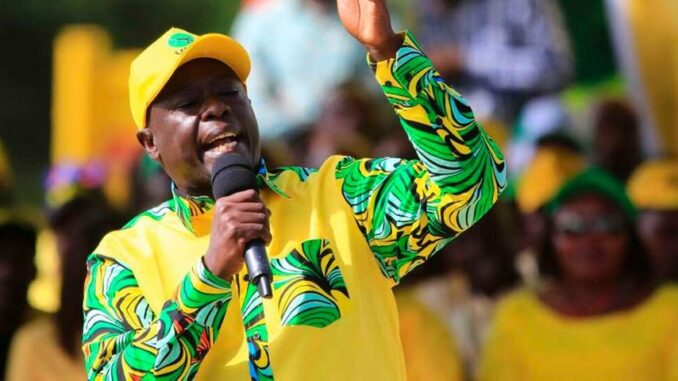 Kenya's Deputy President William Ruto on Sunday picked a former aide who has become a fierce critic of President Uhuru Kenyatta to be his running mate in the upcoming presidential election scheduled for August.
Rigathi Gachagua, who served as personal assistant to current President Uhuru Kenyatta between 2001 and 2006, was chosen after a secret months-long process.
"The consensus has been to appoint a person who scored high on all the evaluation parameters … an astute debater with prodigious persuasive skills," Ruto said in a televised press briefing at his home in the capital Nairobi. Gachagua said he was "honoured" to be chosen, vowing to "deliver Kenyans from economic oppression".
However, he is facing corruption charges in an ongoing case. The election of a Luo in Raila Odinga would mark a significant break in more than half a century of Kenyan politics.
The choice of a vice president in this East African powerhouse may play a key role in determining the winner of the August 9 election, as tribal and community allegiances have affected the outcome of previous elections.
Mr. Gachagua is a Kikuyu from the densely populated Mount Kenya region, which has produced three of the country's four presidents since independence in 1963.