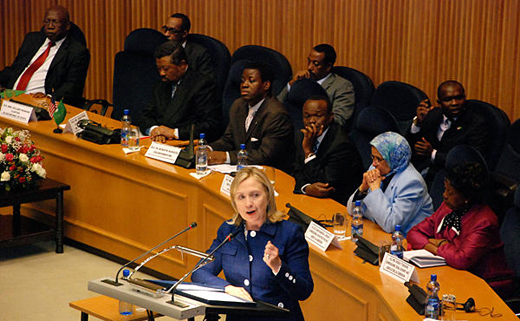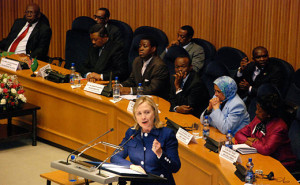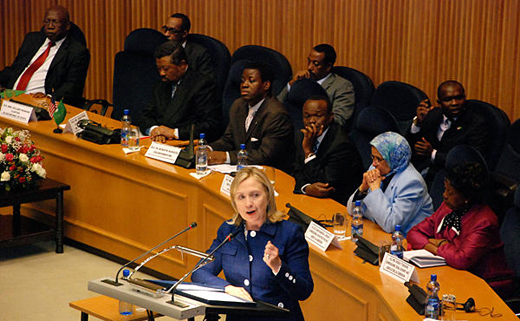 The US administration announced last week it was launching a new partnership with sub-Saharan Africa meant to improve democracy, economic growth, security and trade in the region.
The announcement was made by Secretary of State Hillary Clinton at the African Growth and Opportunity Act Forum held in Washington.
This new partnership seeks to encourage the remarkable economic potential of the continent in terms of growth to free millions of Africans from the grips of poverty.
"We can and must do better by deepening our cooperation and improving our performance.  This is a priority for the United States," Clinton said.
The new strategy commits the United States to work to advance democracy by strengthening institutions at every level, supporting and building upon the aspirations throughout the continent for more open and accountable governance, promoting human rights and the rule of law, and challenging leaders whose actions threaten the credibility of democratic processes.
The policy directive aims also to spur economic growth, trade, and investment, through greater focus, engagement, and deployment of additional resources. To this end, the United States will promote an enabling environment for trade and investment, improve economic governance, promote regional integration, expand African capacity to effectively access and benefit from global markets and encourage U.S. companies to trade with and invest in Africa. It also pledges to invest in Africa's Sustainable Development to accelerate sustainable economic growth, promote food security, improve the capacity of countries and communities to respond to diseases and rebuild health systems, and to combat climate change.
The new strategy on the other hand seeks to advance peace and security through deeper security partnership with African countries and regional organizations.
The Obama administration says its new policy builds on what it calls "numerous accomplishments" in Africa, including helping to end political violence in Ivory Coast and Kenya, working to bring peace to Sudan, pursuing the Lord's Resistance Army and helping to bring stability to Somalia.
Since the African Growth and Opportunity Act (AGOA) was passed by the US Congress in 2000, total US- African trade posted a 300 percent increase. The act provides trade preferences to the 40 participating African countries through the removal of nearly all tariffs on exports.