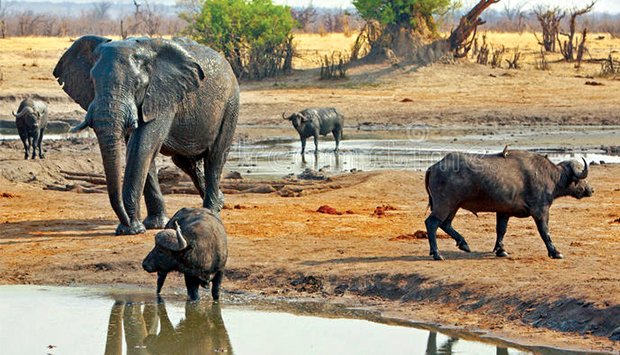 Angolan journalists can apply for an African wildlife conservation journalism program, which aims to create a pool of professionals working in broadcast, print, or media to deepen their understanding and passion for covering environmental conservation stories.
The programme is implemented by Space for Giants, an international conservation organization based in Kenya and working in 10 African countries. USAID's VukaNow: Fighting Wildlife Crime in Southern Africa builds on Space for Giants' African Conservation Journalism Programme, which has been operating in Kenya and Uganda since 2017.
"We believe that African conservation stories for African audiences are best told by African reporters, and that these stories also deserve global attention to bring more African voices into the international debate on conservation priorities and strategies," USAID says in a statement, as it justifies the materialization of the initiative, which runs until December this year.
The programme, the note states, has four key elements: a Masterclass in Conservation Journalism; increased coverage of conservation; publication and international networking; and payment reports.
The first element is aimed at training a group of reporters who will be introduced to conservation experts, environmental economists, policy makers and field leaders. The Masterclass includes a day of field reporting designed to produce an exclusive news story for the reporters.
Increased conservation coverage is aimed at the ongoing mentoring of the reporter network, including support for story research, investigations, interview connections, statistical and factual support, and contacts. It is designed, significantly, to increase the number, breadth and nuance of conservation stories that reporters publish or broadcast in their respective media outlets.