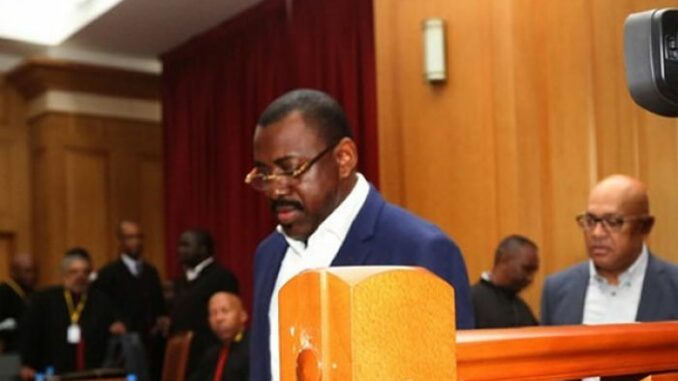 The Supreme Court denied the request for conditional release of the defendant Augusto da Silva Tomás, former Minister of Transport, for having reached half of the single sentence of seven years and one month in prison imposed on him for the commission of several crimes in 2019.
The sentence of the 1st Section of the Criminal Chamber of the Supreme Court dated last September 27 and signed by the judge of law Daniel Modesto Geraldo states that this decision arises because the penalty "is soft for conducts so serious" as the one assumed by the former public manager Augusto Tomás.
According to the Supreme Court, these conducts have made it impossible for Angola and many other countries worldwide to have economic growth that enables the Executives to create better living conditions for their people.
"The freedom of this type of criminal in the middle of his sentence is not at all compatible with social peace and public tranquility that is required for the granting of conditional release," adds the sentence quoted by Radio Nacional de Angola.
According to the report of this sentence, under case 02/19, Augusto Tomás is the main defendant in the case of the National Council of Shippers, commonly known as "CNC Case", sentenced to 7 years and one month, after the reformulation of the legal cumulation due to the entry into force of the new code that decriminalized one of the conducts.
Augusto da Silvia Tomás has been in custody since September 21, 2018 and was sentenced on August 16, 2019, having reached the halfway point of his prison sentence on April 6 of this year.