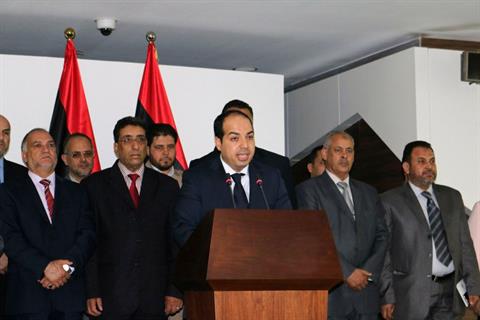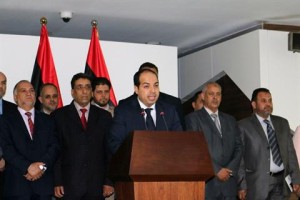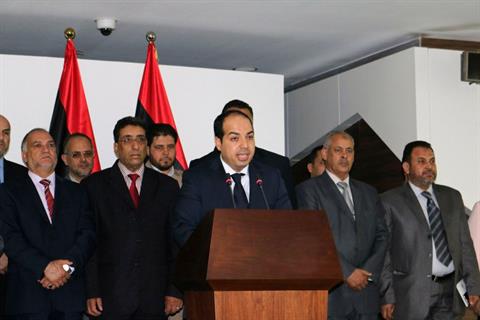 The tussle between members of the Libyan General National Congress (GNC) over the legitimacy of Ahmed Maiteeq's election as Prime Minister has been settled by the Supreme Court. Before the ruling of the Supreme Court, Libya practically had two Prime Ministers both heading their own cabinet. The GNC will be meeting on Tuesday to decide its next move after the invalidation of Maiteeq's election.
Taking into consideration the Supreme Court's ruling, outgoing Prime Minister Abdullah al-Thinni will be forced to stay a little longer despite the approval of his resignation. The court's decision was applauded by a group of rebels occupying several oil ports in the eastern part of the country.
The ruling will come as a blow to Maiteeq and his supporters most of whom are Islamists and independents. It is still unclear whether his supporters will abide by the court's ruling in a country where authorities have lost control to the different militias. Maiteeq has however stated that he will comply with the court's ruling. He hailed the Libyan judiciary system and stated that "I respect the judiciary and I will be the first to obey the rulings of this judiciary."
With the GNC to meet on Tuesday to decide on its next step, there are fears that efforts to elect a new Prime Minster could be sabotaged by Maiteeq's supporters. Maiteeq's election was marred by controversies which have finally led to the conclusion of the court.
Meanwhile, outgoing Prime Minster al-Thinni is on a visit to Benghazi with some of his cabinet officials. They met with Hifter officials and also the commander of the Saiq Special Forces who have allied themselves with Hifter. He urged Benghazi youth to support the Special Forces.