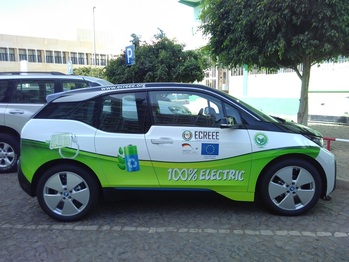 Cape Verde already has 74 electric cars in circulation and has an ongoing tender to choose the concessionaire company that will install and manage the first 44 public electric charging stations, announced the Prime Minister.
"From 2016 to present, the fleet of electric vehicles in circulation has increased from zero to 74. Twenty-two applications to the incentives program for the acquisition of electric vehicles have been pre-approved since the beginning of June," said the head of government, Ulisses Correia e Silva, in Mindelo.
The Prime Minister attended on November 17, in the island of São Vicente, the signing of a memorandum of understanding between the German International Cooperation Agency GIZ, the Cape Verdean Institute of Employment and Vocational Training (IEFP) and the Centre for Renewable Energy and Industrial Maintenance, for training and capacity building of professionals for the electric mobility market.
The Cape Verdean government approved the Electric Mobility Policy Charter in 2019, which sets the goal of gradually replacing all thermal engine-powered vehicles with electric motors by 2050.
According to Ulisses Correia e Silva, the legal and regulatory framework for electric vehicles and charging is under development, as well as the forecast implementation of pilot projects for electric buses, "with studies to assess economic feasibility and technical requirements.
"The tender to select a concessionaire that will install the first 44 public charging stations, financed under ProMEC, is also underway," he concluded.
The Cape Verdean government has set the goal of having a quarter of the national vehicle fleet composed of electric vehicles by 2026, which increases to 30% in vehicles to be purchased by the public administration. The Government's program for the new legislature (2021-2026) foresees the implementation of the Policy Charter for Electric Mobility at a national level.