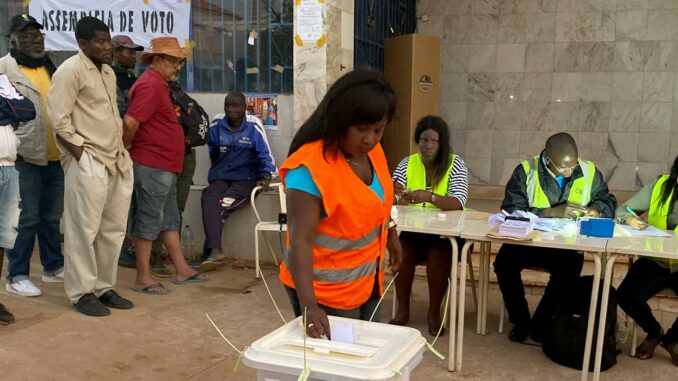 The Technical Office for Support to the Electoral Process in Guinea-Bissau started last week-end the voter registration of Guinea-Bissau citizens from 18 years of age for the legislative elections, still without a date, but expected to take place in 2023.
The President of Guinea-Bissau, Umaro Sissoco Embaló, was the first citizen to register in a ceremony held Friday in the eastern city of Gabu.
On the occasion, the head of state called on Guineans to register to vote, the only way to sanction or support the country's political parties.
"All children of Guinea-Bissau who want to sanction or give their vote of confidence to the political parties or the President of the Republic can do so with their voter's card to exercise their right of citizenship and this is very important because we are going to hold legislative," Umaro Sissoco Embaló said.
The head of state pointed out that in the "ballot box is where power is given, and in the ballot box is also where power is sanctioned, not with weapons.
"People have to accept democracy and expression of the will of the majority," he said.
The Guinean president dissolved the National Assembly in May and scheduled legislative elections for December 18, but the government, after meetings with political parties, proposed that they be postponed until May.
Umaro Sissoco Embaló promised that he will soon set a new date for the legislative elections.