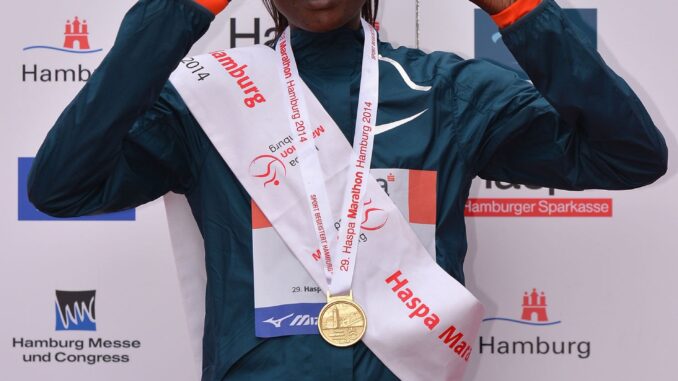 The Anti-Doping Agency of Kenya has slapped a four-year ban on Georgina Rono who finished on the podium many times, including at the Boston Marathon, for evading doping test, reports say.
The anti-doping agency Tuesday ruled that the 42-year-old failed to submit Sample Collection, which is a breach of the World Athletics Anti-Doping Rules.
Kenyan authorities are battling a doping crisis, with more than 50 athletes from the East African country currently suspended. The extensive problems raised fears of an all-out ban for the Kenyan athletics federation late last year but governing body of track stopped short of that strict sanction after the Kenyan government gave guarantees to devote more funding to its anti-doping effort.
Rono also finished on the podium at the Eindhoven and Frankfurt Marathons. The agency ruling stripped her from her record.