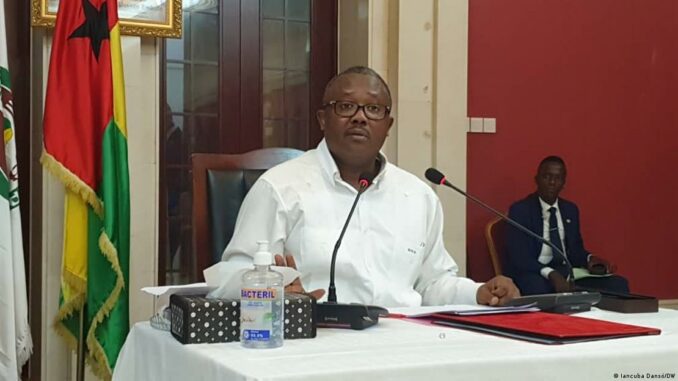 The Council of Ministers announced Thursday that it has approved a proposal to extend voter registration "for an additional 15 days throughout the country.
The Council of Ministers' communiqué does not give the reasons for the extension. In mid-January, the spokeswoman for the National Elections Commission (CNE), Felizberta Moura Vaz, said the electoral process was "taking place at a good pace and with all normality according to the expectations created. According to the latest official data, 86% of the 844,087 voters had already been registered.
The African Party for the Independence of Guinea and Cape Verde (PAIGC) demanded, however, an independent audit of voter registration data, as it suspects that the current process is "biased" and "prone to create conflicts in the legislative elections.
Census began on December 10 and should end this Friday (10.02). Early parliamentary elections are scheduled for June 4, and the President of the Republic, Umaro Sissoco Embaló, warned the government in early February that voting should not be delayed "even for one day.