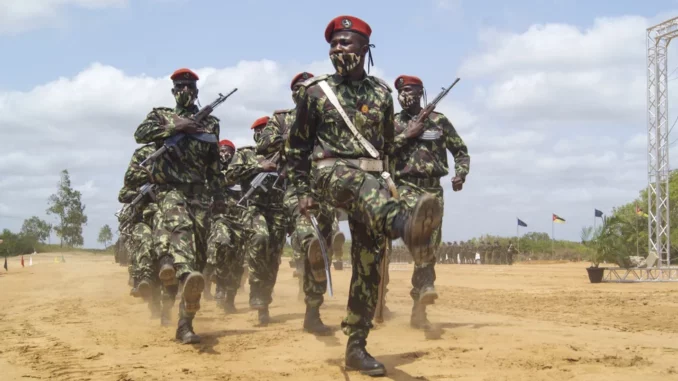 The Angolan National Assembly on Wednesday unanimously approved the draft resolution authorizing the President of the Republic to maintain, for another three months, the Angolan component of the Force in a State of Alert in Mozambique.
The approval of the document, which passed with 187 votes in favor by the four parliamentary groups, was marked by the President of the National Assembly, Carolina Cerqueira, withdrawing the floor of some members of the parliamentary group of the National Union for the Total Independence of Angola (UNITA), the largest opposition party, for deviating from the theme of the item under discussion.
This occurred with at least four members of that parliamentary group, who intended in their speeches to express solidarity with an Angolan family that is in Mozambique, following reports of drug trafficking in Angola, with families affected by demolitions in Luanda and even on the situation of governance of the country, particularly food security.
We have to respect the agenda and not take advantage of the issues to get our messages across", Carolina Cerqueira appealed.
In the explanation of votes, the UNITA deputy, Alcides Sakala, said that they voted in favor because they understand that supporting the people of Mozambique in the fight against terrorism in Cabo Delgado province is a commitment of the peoples of the Southern African Development Community (SADC).