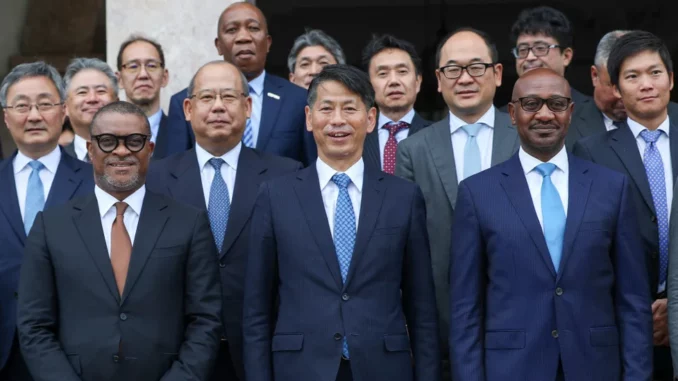 Mozambique's government wants a "strategic partnership" in cooperation in various sectors with Japan. "Japanese businessmen know a lot about the investment opportunities that the country offers".
The government of Mozambique on Wednesday expressed willingness to have Japan as a "strategic partner" in economic, business and trade cooperation, taking advantage of investment opportunities in the African country and the high technological development of the Asian nation.
The authorities of the two countries expressed the desire for "deepening cooperation" during a forum between Mozambican leaders and a business mission from Japan, headed by the Japanese Minister of State for Foreign Affairs, Yamada Kenji. "Japanese businessmen know a lot about the investment opportunities that Mozambique offers, we are a country that sees Japan as a long-term strategic partner," said the Mozambican Minister of Economy and Finance, Max Tonela.
The Mozambican governor said that "Japan's high technological development and the countless investment opportunities available" in the African country open ample possibilities for intensifying bilateral economic and commercial ties.
"Our priority is to make a bet on the private sector to allow the unexploited potential that our country presents to be used in a sustainable way", he stressed.
Japan, Max Tonela continued, has the opportunity to promote investments in natural gas, industry, agriculture, tourism and infrastructure in Mozambique, as a way to diversify its presence in the African country, in terms of business and trade.
In his turn, Mozambique's Minister of Transport and Communications, Mateus Magala, invited the Japanese businessmen to join the Mozambican authorities in investing in urban mobility solutions, domestic maritime transport (cabotage) and natural resources.
Signaling Japan's commitment with the development of less pollutant undertakings in the energy sector, Magala pointed out Maputo's bet on graphite exploration for the production of batteries used in electric cars, as an area with great potential for Japanese investment.
The Japanese Minister of State for Foreign Affairs highlighted the willingness of his country's companies to invest in Mozambique, namely in the sector of energy resources.