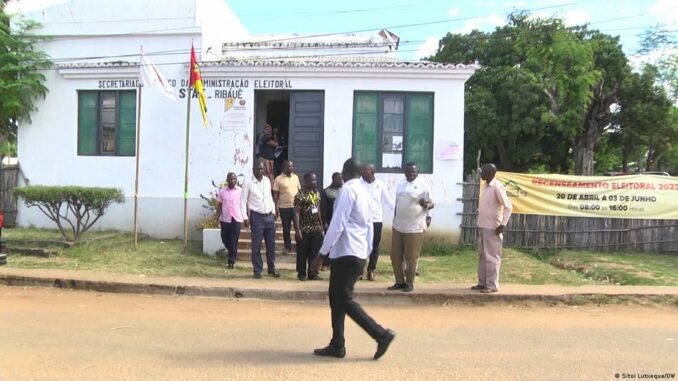 The district director of the Technical Secretariat for Electoral Administration (STAE) and the registration supervisors in the municipality of Beira, Mozambique, have been suspended by the CNE for alleged crimes in the process.
"There were these suspensions and there will be an official pronouncement on the matter, with more depth", an official source revealed, without going into details.
The Center for Public Integrity (CIP), a non-governmental organization (NGO) involved in election observation, said on Thursday (18.05) that the district director of STAE in Beira, Carlos do Rosário, and supervisors "are accused of having created a WhatsApp group to commit electoral illicit acts, in the context of registration" for the October 11 municipal elections. The aim was to harm the opposition by directing the registration agents to only recognize and receive documents from voters from the ruling Frente de Libertação de Moçambique (FRELIMO), and refusing those who are presented as opposition voters, the CIP said in a note it released Thursday in its election bulletin.
The CIP said that "only opposition members and voters should be accepted, so as not to create space for contestation and turmoil," citing correspondence between the registration managers in Beira. Voter registration ends on June 3 and is expected to register around 10 million voters in the country's 65 municipalities.